God is a perpetual presence with us and within us. We receive a constant stream of His love and strength even when we are not focusing on Him! This unconditional love is different from the love we have with family and close friends. Even our closest personal relationships can sometimes be affected by variables in the other person—their health, frame of mind, other events of their day. We are the only variable in our relationship with God—there is almost nothing we can do that will separate us from Him permanently. Even when we are distracted and depart from our daily faith awareness, God never departs from us. He is there always, the source of all peace.
Our peace is ideally rooted in God's relentless faithfulness to us, no matter where we are at any point in our life. This commitment is repeatedly affirmed by Him in the Old Testament and by Jesus in the New Testament. The Book of Wisdom (3:9) tells us "Those who trust in Him shall understand the truth, and the faithful shall abide with Him in love, because grace and mercy are with His holy ones." St. Paul (2 Corinthians 5:19) reaffirms "God was in Christ reconciling the world to Himself, not counting their trespasses against them, and He has committed to us the word of reconciliation."
God's commitment to us is alive, continual, and ours to build upon. In practical terms, the peace of God is realized as an inner sense of quiet calm and strength, regardless of life's circumstances at any given time. If we work to have our hearts truly embrace Christ's request to "remain in Me, as I remain in you" (John 15:4), we will have His peace wash over us. We will be able to have our hearts remind our minds and our spirits to be guided by His peace and to remember the strength of God's love is ours.
"As the Father loves me, so I also love you. Remain in my love. . . . I have told you this so that my joy may be in you and your joy may be complete." — John 15:9,11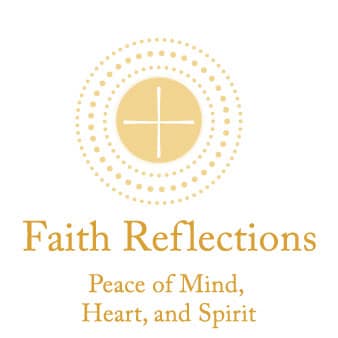 "Peace I leave with you; My peace I give to you; not as the world gives do I give to you. Do not let your heart be troubled, nor let it be fearful."
(John 14:27)