We can't ignore the difficult details that are part of our lives. Amid all the noise of the details, it's easy sometimes to forget God's words of encouragement that the Bible is packed with. It is always enlightening and reassuring to go back and read God's promises and Jesus' teachings.
As we embrace the reality that being a child of God means we are never only on our own, we develop an internal sense of balance between the weight of what's pressing at the time and the bigger picture of our life with God. This balance helps us keep our heart open as we work through the challenges.
For Habakkuk, an early prophet, working toward this balance raised questions in him for God. He asked about the violence and injustice he saw in his community, and why it had to happen at all. Thousands of years later, these questions may parallel some of our own. God responded with encouragement, reassuring Habakkuk that He has a vision for His Kingdom which will be a great blessing for God's people. The prophet ends his book praising God and assured of God's glory.
Jesus was generous with encouragement for the people He met during His ministry on Earth, regardless of their station in life. The Gospels share many instances of Jesus assuring His followers that "Your faith has saved you." And to those who felt overwhelmed, He reminded them, "For God, all things are possible."
Knowing we are always a part of God's vision for His Kingdom empowers us to keep our hearts open, bringing our love into the bigger picture—and impacting more lives for the good than we ever imagined.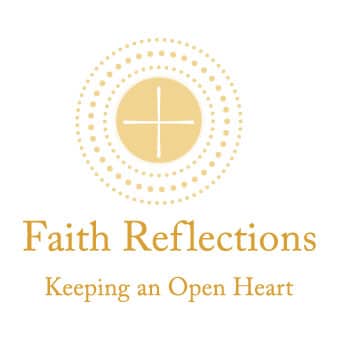 "For the vision presses on to fulfillment, and will not disappoint; If it delays, wait for it, it will surely come . . . the just man, because of his faith, shall live."
(Habakkuk 2:3-4)