In the Old Testament, we are reminded often that God protects and watches over us. He was with the Israelites as they faced extreme difficulties, and He assured them they would not need to fear anything if they placed their trust in Him.
Moses led the Israelites out of Egypt around the 12th century BC. But as they began their journey, their escape quickly seemed impossible. The Egyptian army pursued them out of Egypt to the edge of the Red Sea. Moses saw the Israelites needed a greater reassurance than a mortal leader could give them. He told them God would deliver them from their oppression into safety.
The miracle that followed parted the sea only until the last of the Israelites successfully crossed to the other shore to make their way to the Promised Land. Moses counseled them not to fear the dangers they would face as they settled the land, again because God was with them.
"Be strong and courageous. Do not be afraid or terrified because of them, for the Lord your God goes with you; he will never leave you nor forsake you." — Deuteronomy 31:6
Centuries later, the prophet Isaiah would remind the Israelites of God's protection while they were held captive in Babylon around the 8th century BC. They were again oppressed, and some doubted God would save them as he did in Egypt. Isaiah, speaking with the authority of God, reminded them of the strength of His presence.
"Do not fear: I am with you; do not be anxious: I am your God. I will strengthen you, I will help you, I will uphold you with my victorious right hand." — Isaiah 41:10
As He was for the Israelites, God is always with us.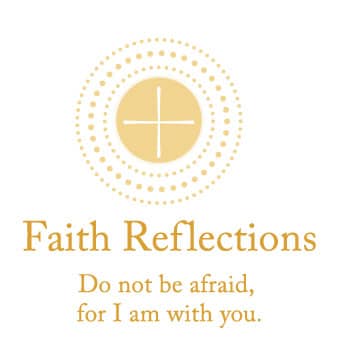 "Do not be afraid. Stand firm and you will see the deliverance the Lord will bring you today. The Egyptians you see today you will never see again."
(Exodus 14:13)