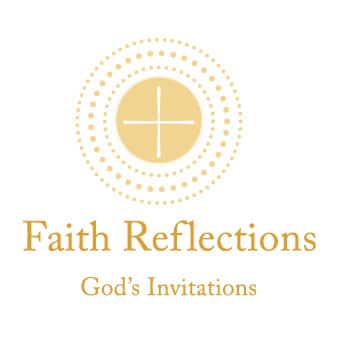 A consistent message Jesus gives throughout the Gospels is that God is always in a state of reaching out to us, inviting us into an ever-deepening relationship with Him. 
It can be tempting for us to feel as though our interactions with God are dependent on when and how we turn to Him. But the Gospel messages we are given encourage us to look at our relationship with God with a recognition that in all instances He has already made the first move, a move that is always an invitation for more connectivity with Him.
And we need only to respond.
The idea that we only need to respond sounds much simpler, though, than what we often experience when it comes to understanding what God's requests are and what our responses should be. Like any invitation that is extended, the obligation to respond is inherent in receiving the invitation. We can turn to the Gospels as an avenue of discovery for that response, building on our sense that God is actively connected to us in every moment.
Jesus said, "Come to Me, all you who labor and are heavy laden, and I will give you rest."
(Matthew 11:28)
And yet . . . surrendering to God all that we hold most intimately in our hearts takes effort, trust, and our acceptance that this is what God invites (and therefore asks) us to do.
Unburdening ourselves to God is very much an active process, an ongoing experience of responding to God's involvement in our lives by resting in Him, however vigorous the effort to take that rest may be at times. Getting there can involve prayer, or shifting our thoughts away from worries with faith in mind, or entering into a regular dialogue with God that identifies the specifics of what we're wrestling with.
Cultivating an awareness that God is always already permeating our lives gives us the confidence that we're never too far lost or alone. Like the Father in the parable of the Lost Son, God eagerly looks for us, surrounds us in love, and invites us to rest in and follow Him—even (or especially) when fear, confusion, or possibly sin seem to reign even briefly. Through trust, spiritual curiosity and openness, and love of God's ways above our own, our discipleship becomes a natural way to think of God's presence in who we are and how we choose to live. All the comfort, security, affection—and rest—our human hearts crave are met by God, and by our own willingness to respond to Him and therefore respond to others to mirror God's love.