Living Hope Newsletter – September 2023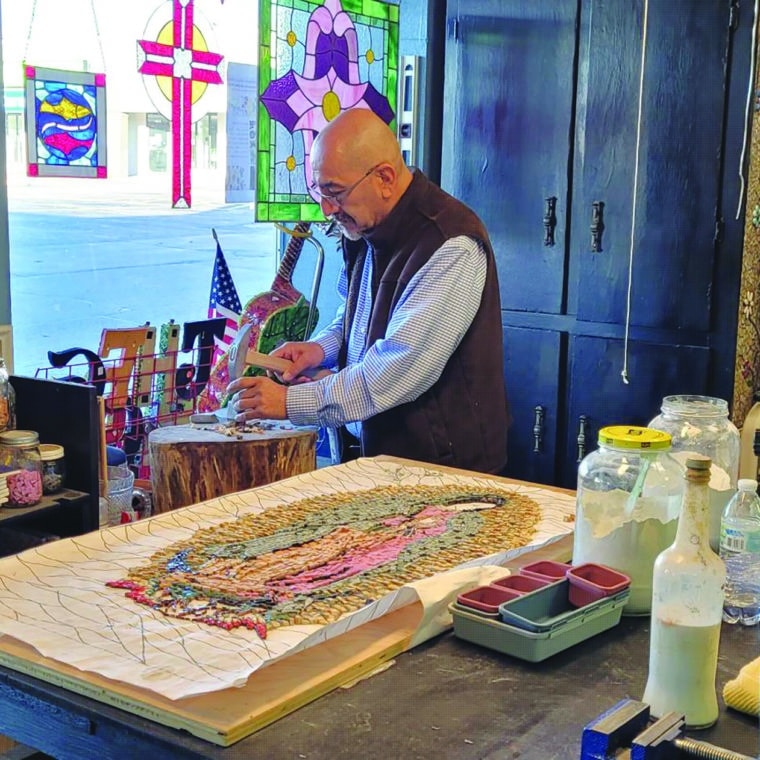 Good Means to Good Ends
Sometimes it takes just one person with an extraordinary vision to be the seed for something new and special. Claretian Br. Manuel Benavides' journey to becoming that seed for the AcompañARTE Cultural Center began when he was a child. "Ever since I was little, I have had an inclination toward the arts," he says. "In fact, my aunt Herminia was practically my motivation, and she fed my appreciation for all that human beings could create to beautify this world."
The Claretians use any means that are useful for effective evangelization in their ministries. Many Claretians dedicate their vocations to parish life, others to academics or to the media, and yet a few others to the arts—a very specialized path to the sacred.
Br. Manuel's call to share the sacred through the arts is realized not only in his beautiful artwork but also in the unique arts ministry program he founded in 2014 in Springfield, Missouri.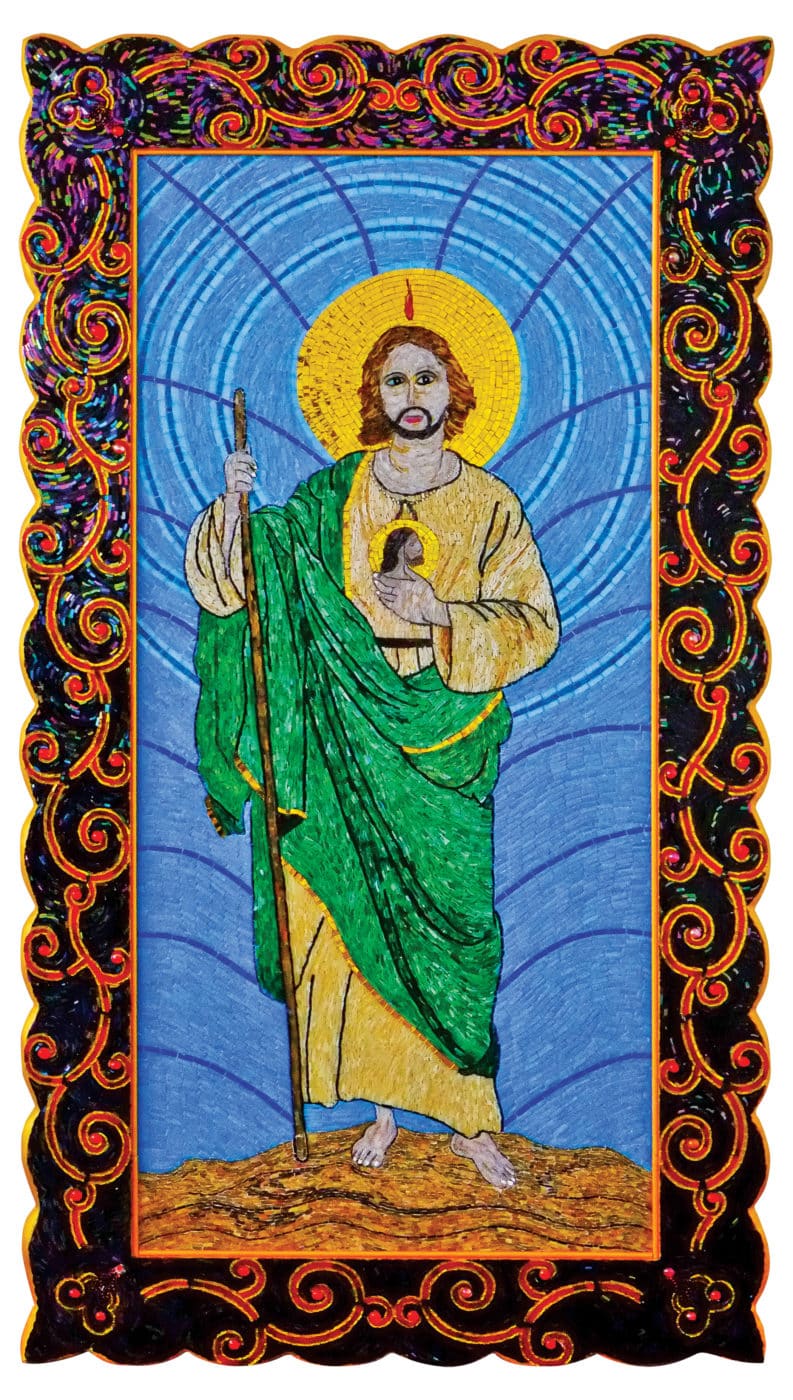 AcompañARTE is born
AcompañARTE Cultural Center, which translates from Spanish meaning "accompany you," is a lively gathering hub for the local Springfield community to develop and preserve Hispanic arts. This includes visual arts, literature, music, dance, and culinary traditions. And gather they do, young and old alike, for classes in folk arts and crafts, from mosaics and weaving to painting and photography, and to celebrate traditional food ways. Faculty from the University of Missouri are partners in programming for AcompañARTE, lending an even higher level of outreach to the Center.
The Center also works together with nearby parishes and schools to fulfill their needs. Those include beautification projects for churches and schools as well as art programs for summer camps.
Here in Springfield, there is a concentration of Spanish-speaking people that AcompañARTE serves through English- and Spanish-language classes and citizenship preparation classes.
"We are always trying to innovate this ministry, and I am always open to hearing suggestions that can help us grow for the good of society and in particular for our Holy Mother Church," says Br. Manuel.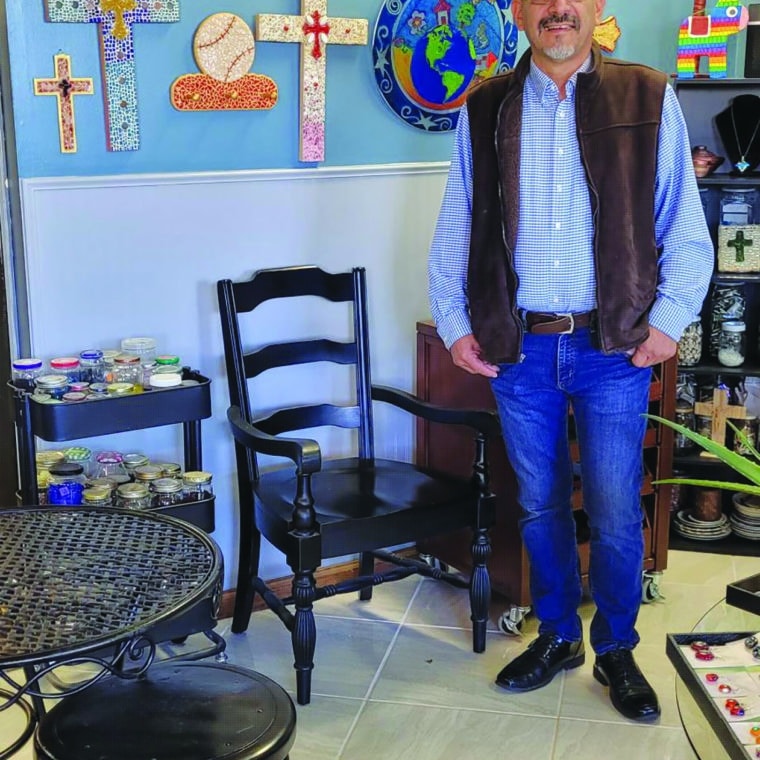 The Sacred in the Arts
The path to Br. Manuel's creation of AcompañARTE evolved as he grew as a person. His vocation to religious life came alive hand-in-hand with his relationship to sacred art: his devotion and respect for the sacred was enlivened through religious art. "When I decided to become a religious, part of my vocation was because of my admiration of sacred art and what it communicated to me," he says.
Art is so integral to Br. Manuel's spirituality that his journey to evangelization—sharing the Good News of God—is inseparable from artistic expression. "Art has always been a large part of evangelization in the Christian life," he says. "The Church has always supported its development.
"And art has always known how to move forward, with or without help, because it is part of human nature to express and transmit its inner being," he says.
While he studied theology, Br. Manuel developed mosaic and stained-glass techniques, with the desire to "bring those who are far from the Church closer to God." His studies included attending the Chicago Mosaic School, which deepened his interest in mosaic art and led him to an intensive course in Tijuana, Mexico, with well-known teacher Aida Valencia. He went on to Peru for studies in stained glass and grisalla (painting exclusively in shades of gray) and to Europe, continuing to study mosaic in Rome. Always a student of his art, Br. Manuel continues to research new techniques about mosaic and glass.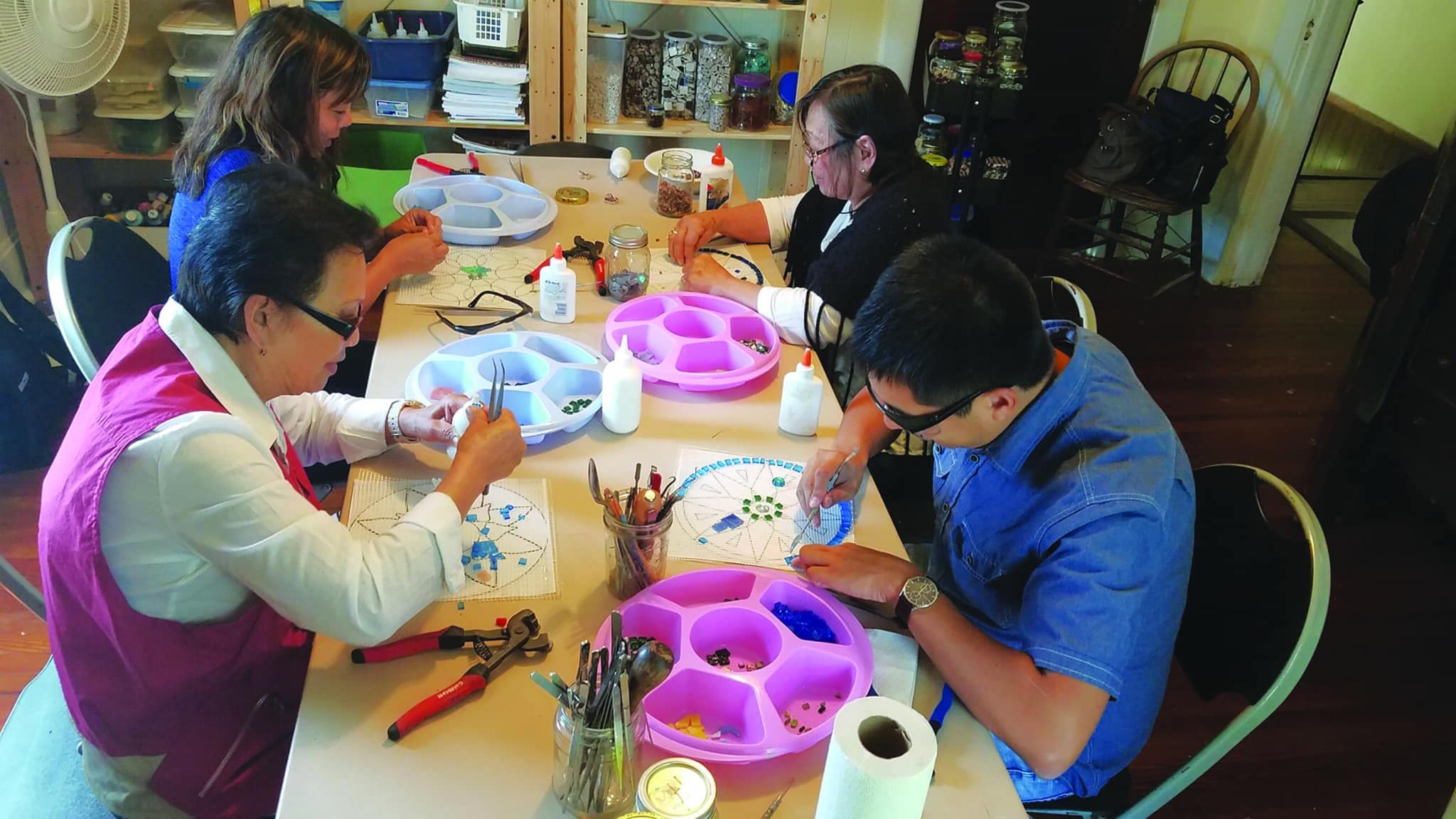 Arts as Ministry Takes Root
Br. Manuel's own artwork is in many Claretian facilities, parishes, and houses, including the provincial office headquarters in Chicago. Br. Manuel ultimately discovered, though, that he is called not only to create but also to teach. Teaching would allow him to extend the ministry of his work to invite others to the creation, preservation, and legacy of sacred arts. He began teaching the techniques he had learned and working toward a ministry of the arts.
Br. Manuel's classes became a way art could help support people with limited resources; they could make and sell their wares to provide for their families.
From there, with the collaboration of many in the local and Claretian communities, AcompañARTE Center became an idea, then a reality.
"Br. Manuel puts his creative spirit at the service of the Gospel and teaches others to do the same," says Fr. Rosendo Urrabazo, provincial superior of the USACanada Province of the Claretian Missionaries.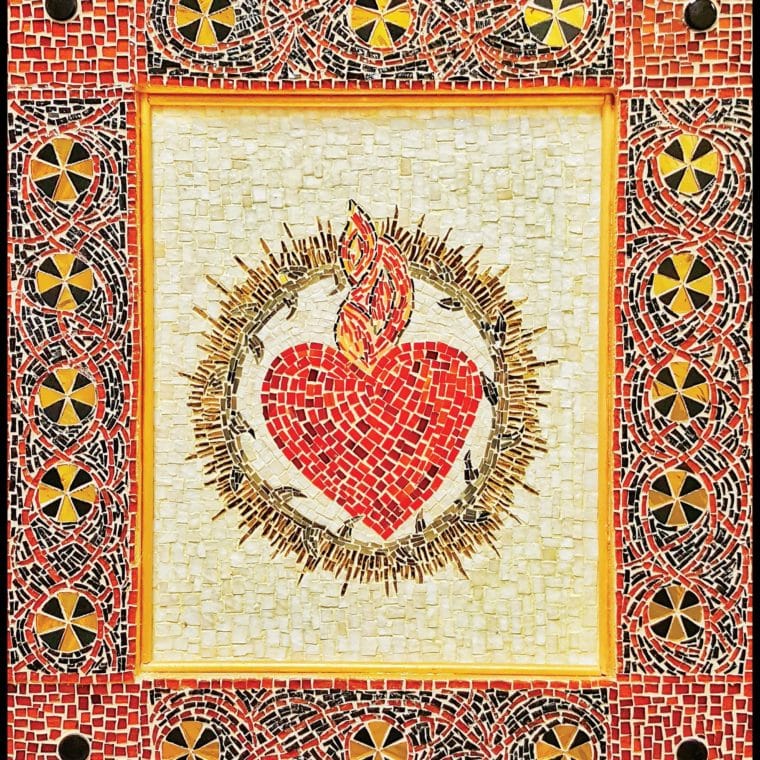 Claretian Fr. Javier Reyes speaks to the role Br. Manuel plays through AcompañARTE. "Manuel is the type of brother who brings joy and laughter, bringing people together even during the most difficult of times," says Fr. Reyes.
"He is a bridge between the Hispanic and Anglo communities of Springfield by offering many opportunities to come together and celebrate."
Today the Center continues to grow in its service to Springfield—and in turn its service to the Church and its people. Through the programming and the enthusiastic friends who bring that programming to life, a strong connection is made between Hispanic arts, sacred art, and the love of God.