Living Hope Newsletter – November 2019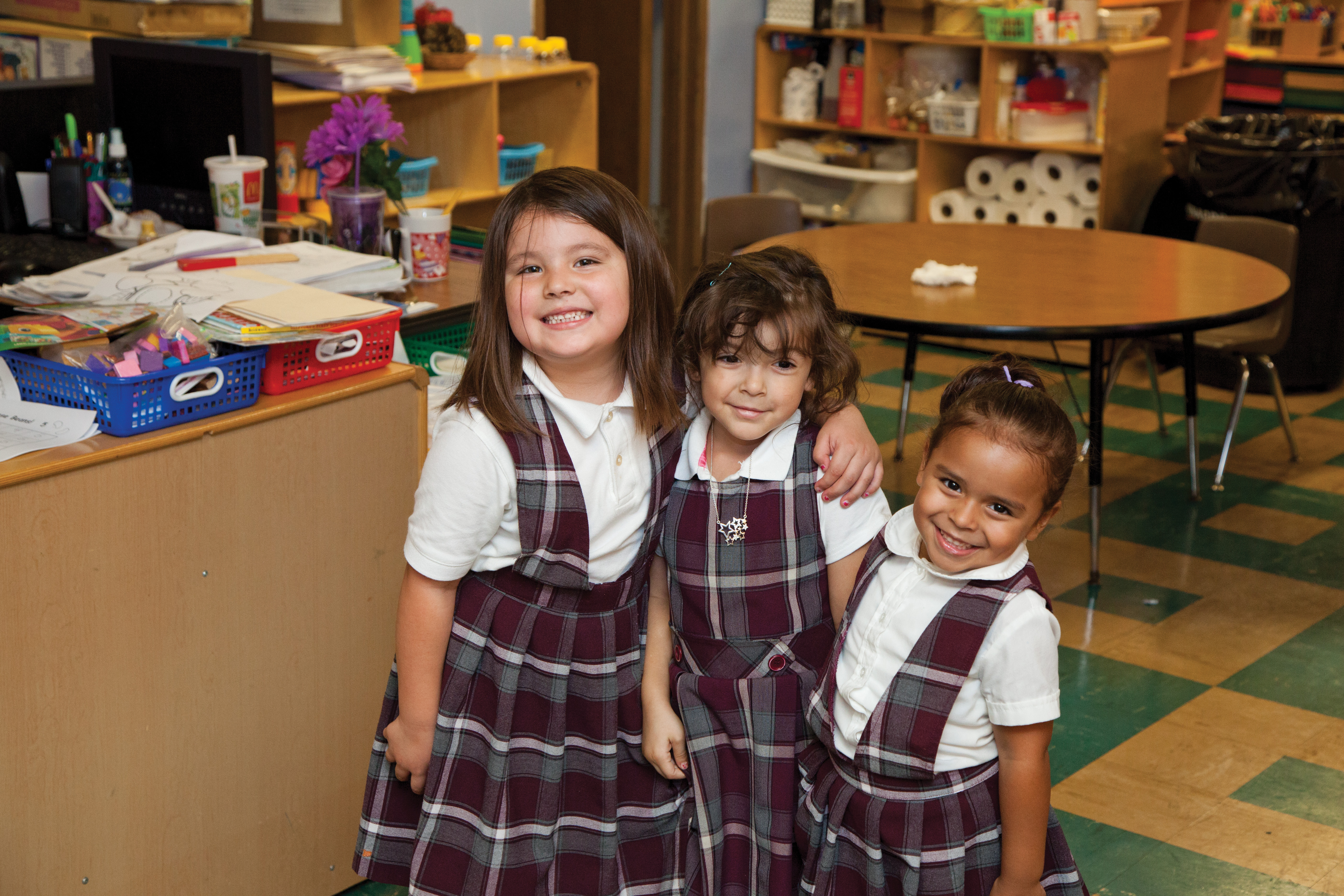 A Place to Succeed: Our Lady of Guadalupe School
Anyone who visits the National Shrine of St. Jude will see another special aspect of the parish that is home to the Shrine—children, dressed in their red and blue plaid uniforms, serving Mass, singing in the choir, and playing on the school grounds. Our Lady of Guadalupe (OLG) school has been teaching the next generation of leaders in South Chicago and other nearby neighborhoods since 1947.
Each fall, schools around the country look forward to a new year of learning and fun. Even more so when there are new programs, services, and technology they can offer students. This is the exciting position OLG School found themselves in as they began the 2019– 2020 school year.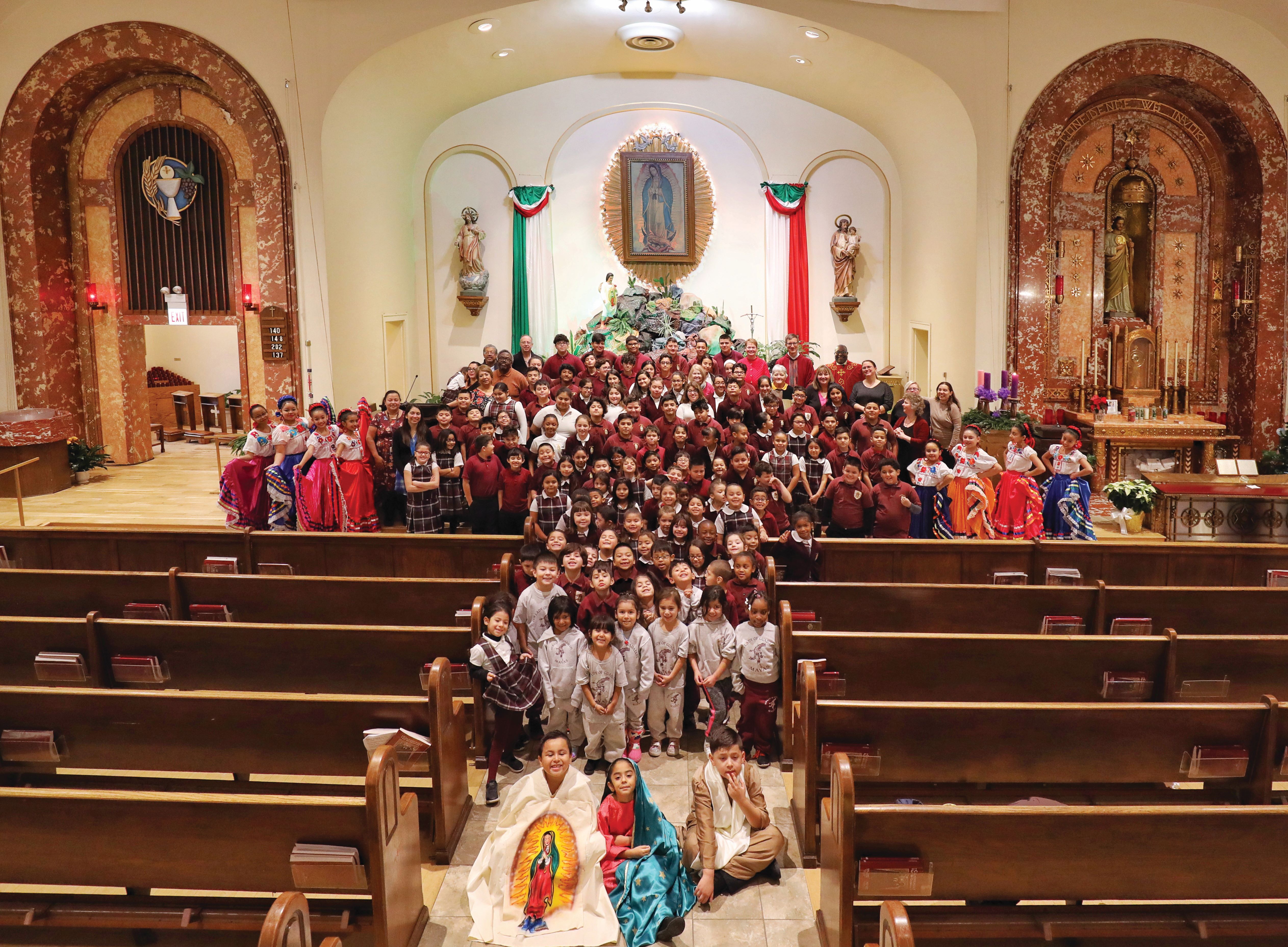 The entire school building was recently painted, and some of the bathrooms and stairways were renovated. Old storage rooms were converted to learning spaces, and a library and music room were added. Each classroom also received a brand new air conditioner, thanks to the Parents Club.
One of the most exciting projects completed at the school was the restoration of the gymnasium after almost a decade of being closed due to flood damage. It's now fully functional once again thanks to support from the Claretians, Big Shoulders Fund of Chicago, and the Archdiocese of Chicago. The restored gym gives the school an opportunity to add sports likbasketball, volleyball, and badminton plus an "open gym" and after-school intramurals.
Last fall, OLG became a 1:1 School, meaning all 150 students and every teacher was given their own Chromebook laptop to use during class instead of sharing a computer lab. "1:1 technology affords us the opportunity for differentiated and personalized instruction," explained Our Lady of Guadalupe School Principal Bonnie Hall.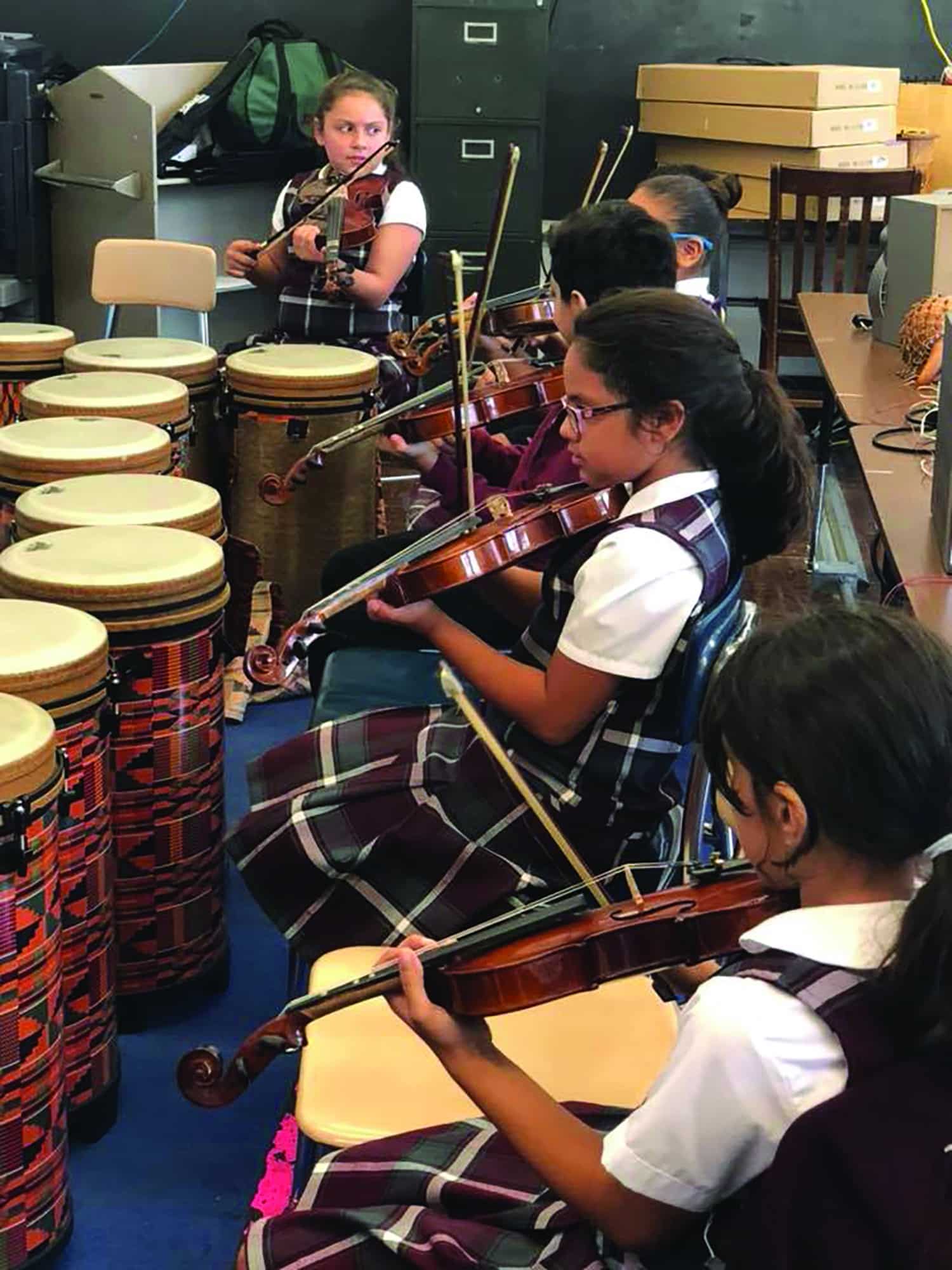 OLG School was also recently chosen to participate in the Museum of Science and Industry's Science Leadership School Partners Program. This program gives school faculty and staff the opportunity to work with museum personnel to assess the current state of their science curriculum, create a plan to improve it, and helps implement that plan.
All of these new programs and spaces are great blessings to the school. Students and faculty pray in thanksgiving for them daily and during weekly Mass at the adjacent Our Lady of Guadalupe Church, home of the National Shrine of St. Jude.
Each Wednesday at school Mass, students pray for the petitions placed at the altar of St. Jude and light candles for their intentions. Religion class offers a great opportunity for students to visit the Shrine and learn about its history. "Our students know they can always pray for the intercession of St. Jude," said Hall. She also noted that many students wear St. Jude medals.
Our Lady of Guadalupe School makes sure to nurture this devotion to St. Jude and provides a tight knit community for students and their families, including a newly introduced monthly family Mass. "The school family that prays together stays together," exclaimed Hall. "At OLG, we take great pride in working hard for each other."