Living Hope Newsletter – February 2019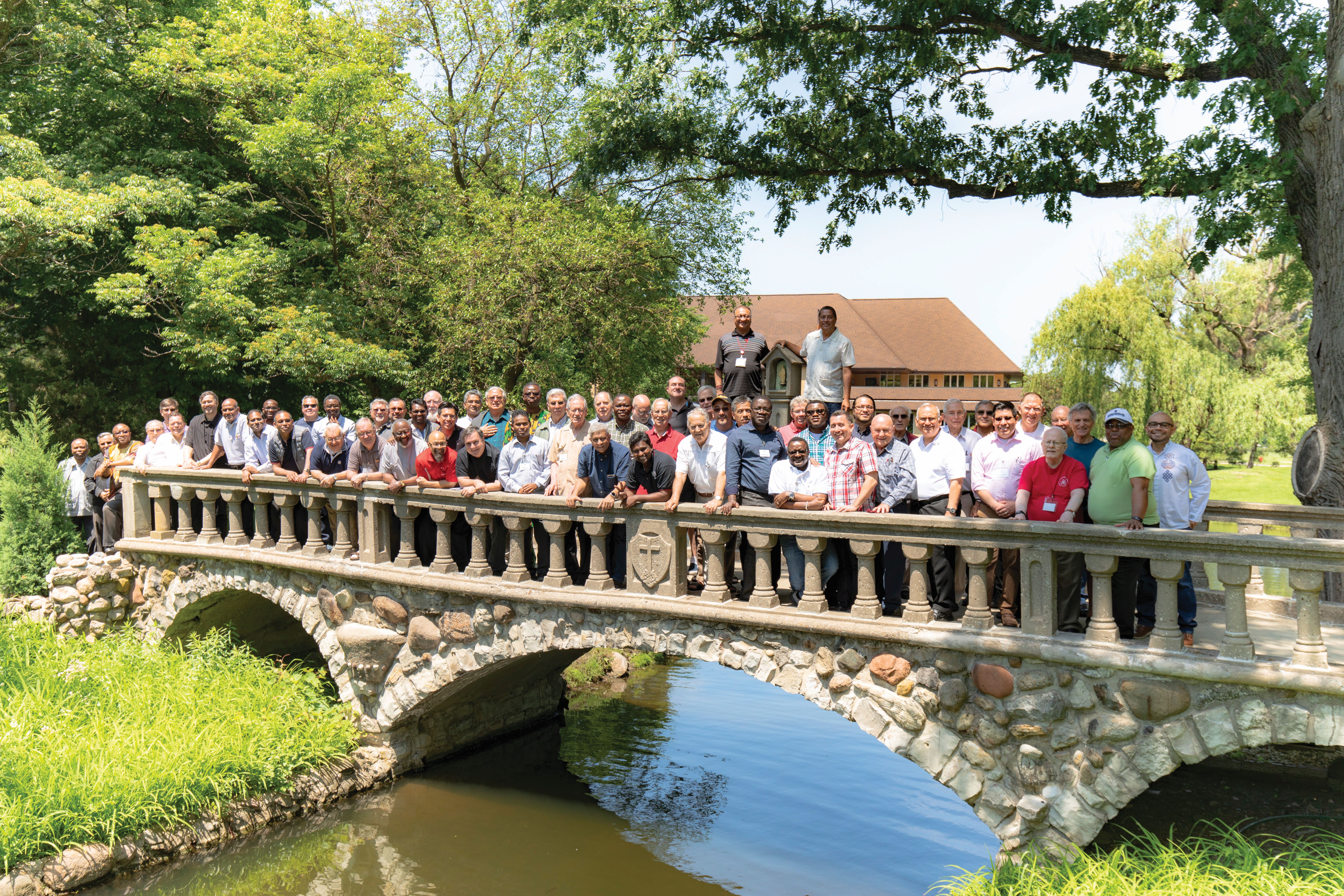 Claretian Missionaries Assembly Meeting in June
"The Claretian Missionaries of the USA–Canada Province once again held its first Assembly, post last year's Province Chapter, from June 4–8, at the Techny Towers Retreat Center located north of Chicago, Illinois; there were 65 Province members in attendance plus invited Claretians presently visiting the Province. Later in the week we also had an invited guest speaker from Saint John Vianney Center and a facilitator address the group.
One of the main objectives of the assembly was to present to the members the final draft of the Province Action Plan. This Action Plan is a result of many meetings of the Provincial Council and responds to the vision and challenges agreed upon at our 2017 Provincial Chapter and the Claretian General Chapter of 2015.
During the day on Wednesday, our invited guest speaker, Sr. Mercedes McCann, RSM, Ph.D., who serves as a psychotherapist for the Saint John Vianney Center in Pennsylvania, addressed the group on the topic of healthy boundaries in the spiritual, physical, emotional, social, psychological, institutional, and professional areas of our lives, especially within our ministerial and community lives.
On Thursday we asked Br. Paul Michalenko, ST, Ph.D., a religious brother who serves as a facilitator and organizational consultant, to work with our group on ministry discernment. He helped us identify those important and effective qualities that make us who we are as missionaries and faithful to our Claretian charism. We also examined those qualities that describe an excellent Claretian ministry to assist us in prioritizing those criteria that can guide us when needing to make decisions about our ministries.
Several presentations were also made to those in attendance by the Province Prefectures (Formation/ Vocation, Ministry/Apostolate, Spirituality & Community Life), Finance, and also a report on the Province by Fr. Rosendo Urrabazo, C.M.F., our Provincial Superior.
There was also time for rest and relaxation. A planned afternoon visit to the Chicago Botanic Gardens was unfortunately rained out. We managed to offer Tai Chi and Yoga classes (led by our own Claretians), as well as relax with Chair Massages offered by professional massage therapists.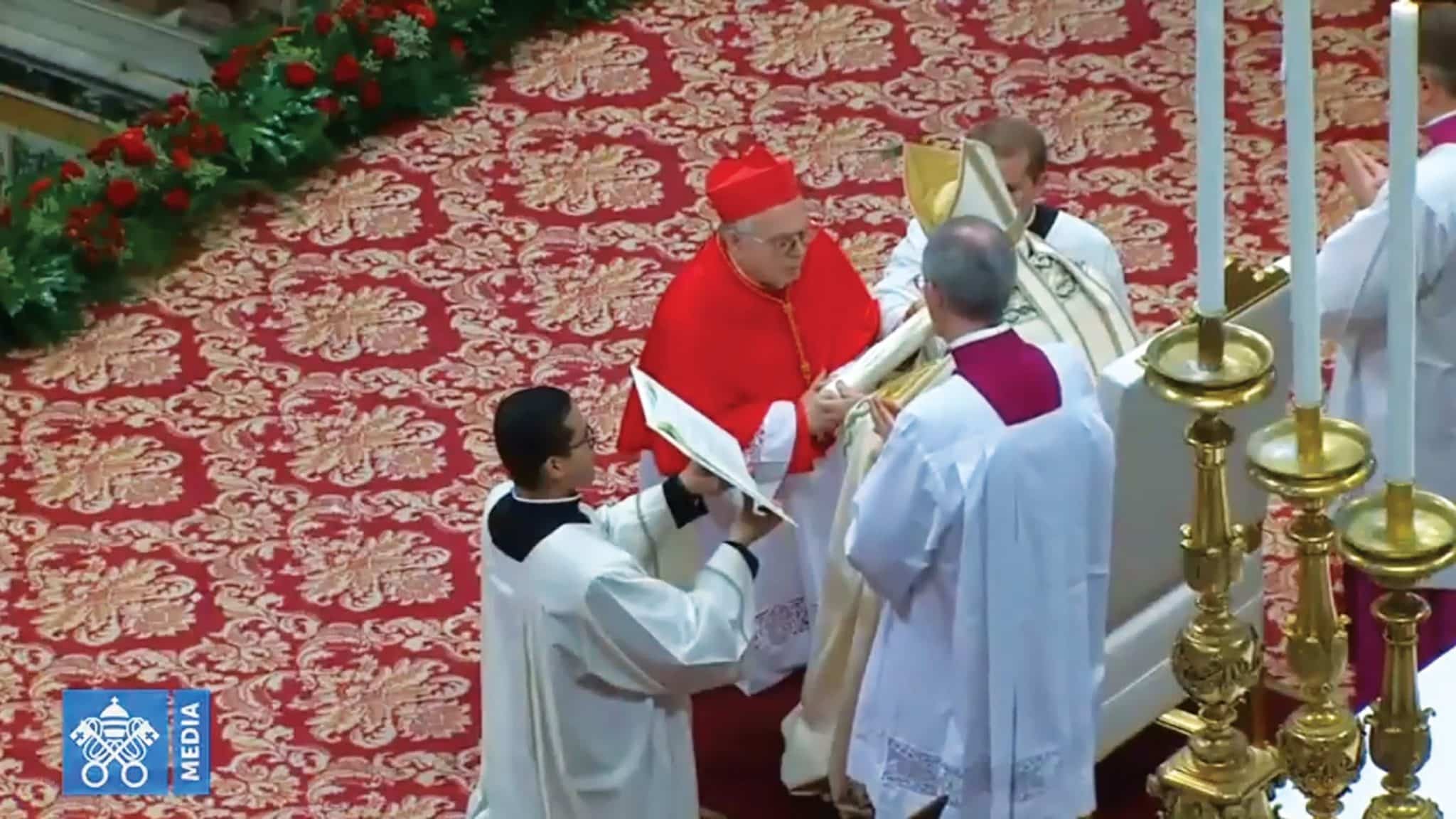 Claretian Missionary Aquilino Bocos Merino elevated to Cardinal
On June 28, 2018, at St. Peter's Basilica in Rome, Pope Francis elevated our former Superior General Aquilino Bocos Merino, C.M.F., Titular Archbishop of Urusi, to Cardinal Deacon of Santa Lucia del Gonfalone.
Together with him, thirteen other Cardinals were created by the Supreme Pontiff who each received their individual biretta, ecclesiastical episcopal ring, and appointments to their respective office.
During the celebration, Pope Francis encouraged them to eliminate vanity and self-centered discussion in the Church, in order to further the interests of the Holy Father. They are to follow Jesus for it is he who gave us this principle to eliminate vanity and self-centeredness in the community of disciples, in order to bring out the best in their hearts. Lastly, Pope Francis reminded them that Jesus is at the helm and they should offer their service to Christ in God's faithful people.
Some Claretian Bishops, including our Bishop Emeritus Plácido Rodríguez, C.M.F., and members of the Congregation were in attendance to witness and join our brother Aquilino in this important moment in his life and in particular at this historic moment for our Congregation.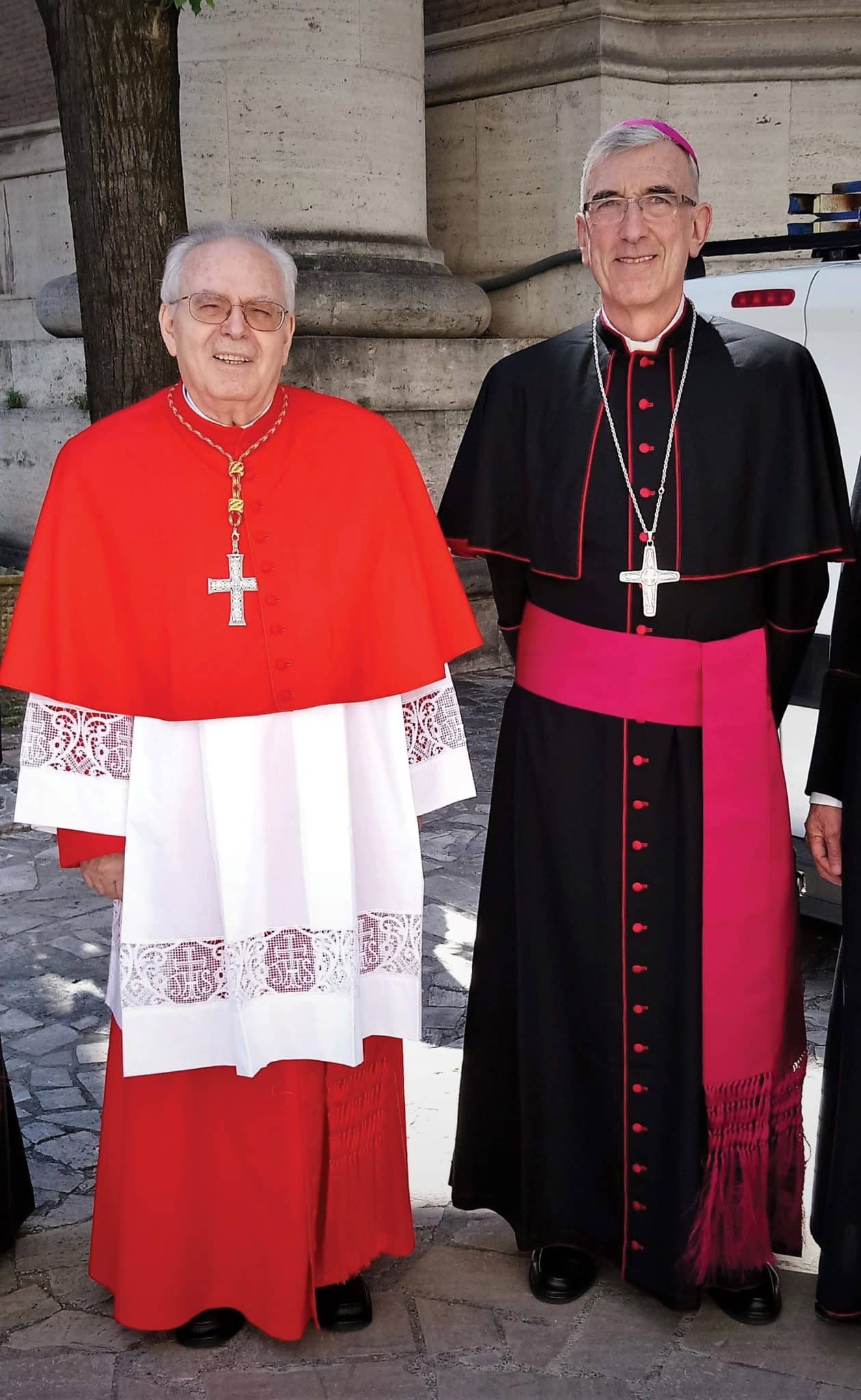 Appointment of Josep M. Abella, C.M.F., as Auxiliary Bishop of Archdiocese of Osaka, Japan
The Holy Father appointed Josep M. Abella Batlle as Auxiliary Bishop of the Archdiocese of Osaka, Japan and also appointed him as the first Titular Bishop of the See of Methamaucum, a Titular See recently established in February 2018. The installation Mass took place on July 16, 2018, which also happened to be the 169th anniversary of the Foundation of our Congregation, at the Cathedral of the Immaculate Conception of the Blessed Virgin Mary (Tamatsukuri Church) in Japan.
Bishop Abella served as the Superior General for the Claretian Missionaries for 12 years (2003– 2015). After completing his second term as Superior General, he returned to Japan, residing at the parish of Imaichi, in the Archdiocese of Osaka for a couple of years, and since 2017 has been the rector of the Cathedral of the Archdiocese.
We congratulate our brother on this important event in his life and that of the local church. Indeed, it also served in a very special way for the Claretians to celebrate the anniversary of the founding of our Congregation of Missionaries Sons of the Immaculate Heart of the Blessed Virgin Mary!