Living Hope Newsletter – February 2018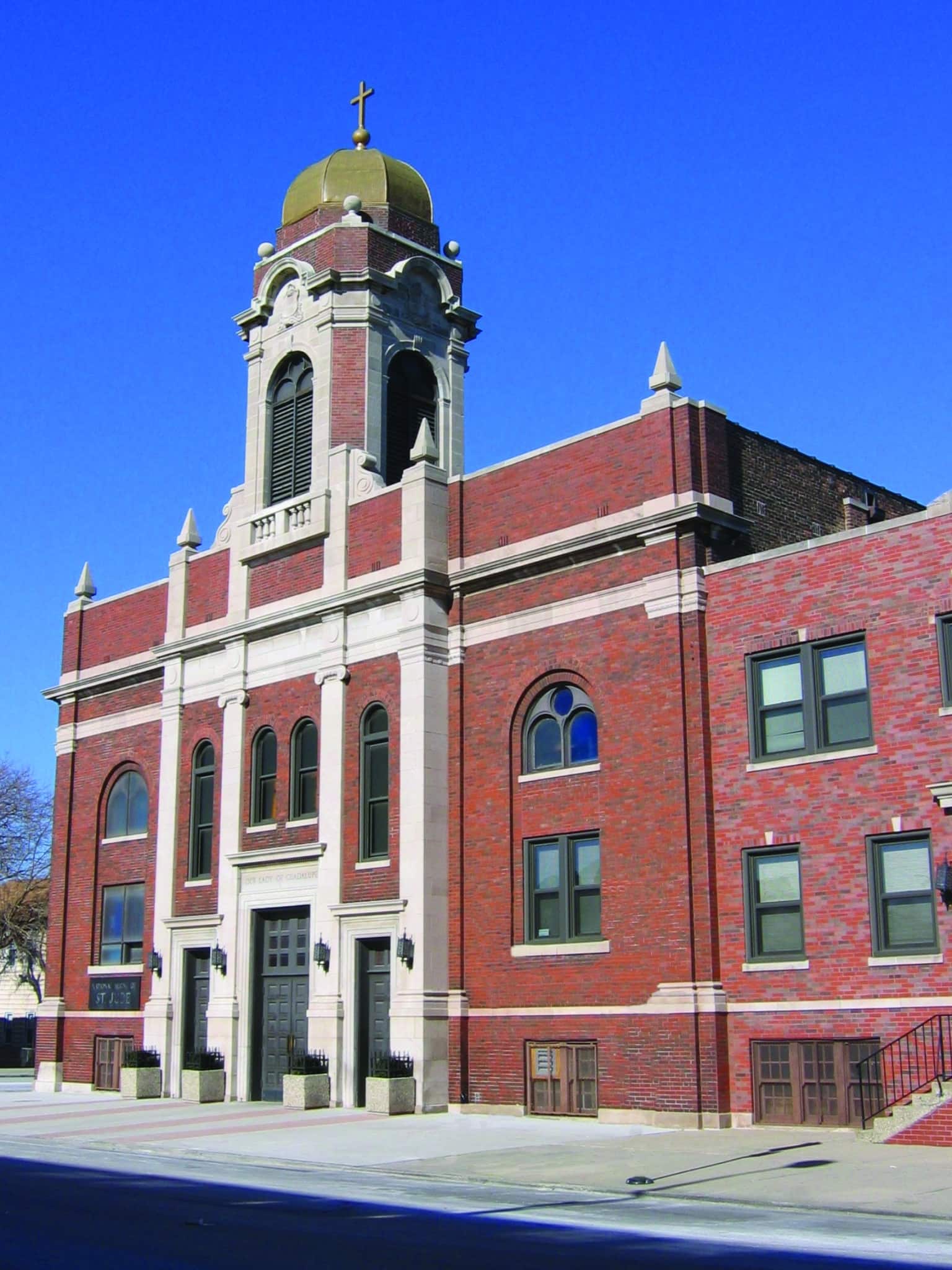 A Ministry of Hope
Fr. Mark Brummel, C.M.F., is a Claretian Missionary, ordained in 1960. The U.S.–Canada Province of the Claretians focuses their work living and working with the people in high-poverty, often urban, communities. Chicago is the Provincial headquarters; Fr. Mark is the Director of the National Shrine of St. Jude.
Claretian Missionaries are dedicated to seeing the world through the eyes of the poor and making the world a better place for them. They truly connect with the people, working to stabilize the communities they serve by creating trust and community development programs in response to each neighborhood's needs.
In his mid-80s, Fr. Mark has over 45 years of serving neighborhoods in Chicago—for parishes that are/have been Claretian parishes as well as services for neighborhoods within which the Claretians don't have a parish but the needs of the people are many. He has a long history of being a tireless and effective advocate for the people in the neighborhoods, always thoroughly committed to working on the communities' secular needs—education, healthcare, housing, food security, and so on—as a necessary path to connecting with their spiritual needs. This is one key character of his life's work that is so reflective of his work building a ministry of hope that considers the realities of people's challenges even when they are people of great faith.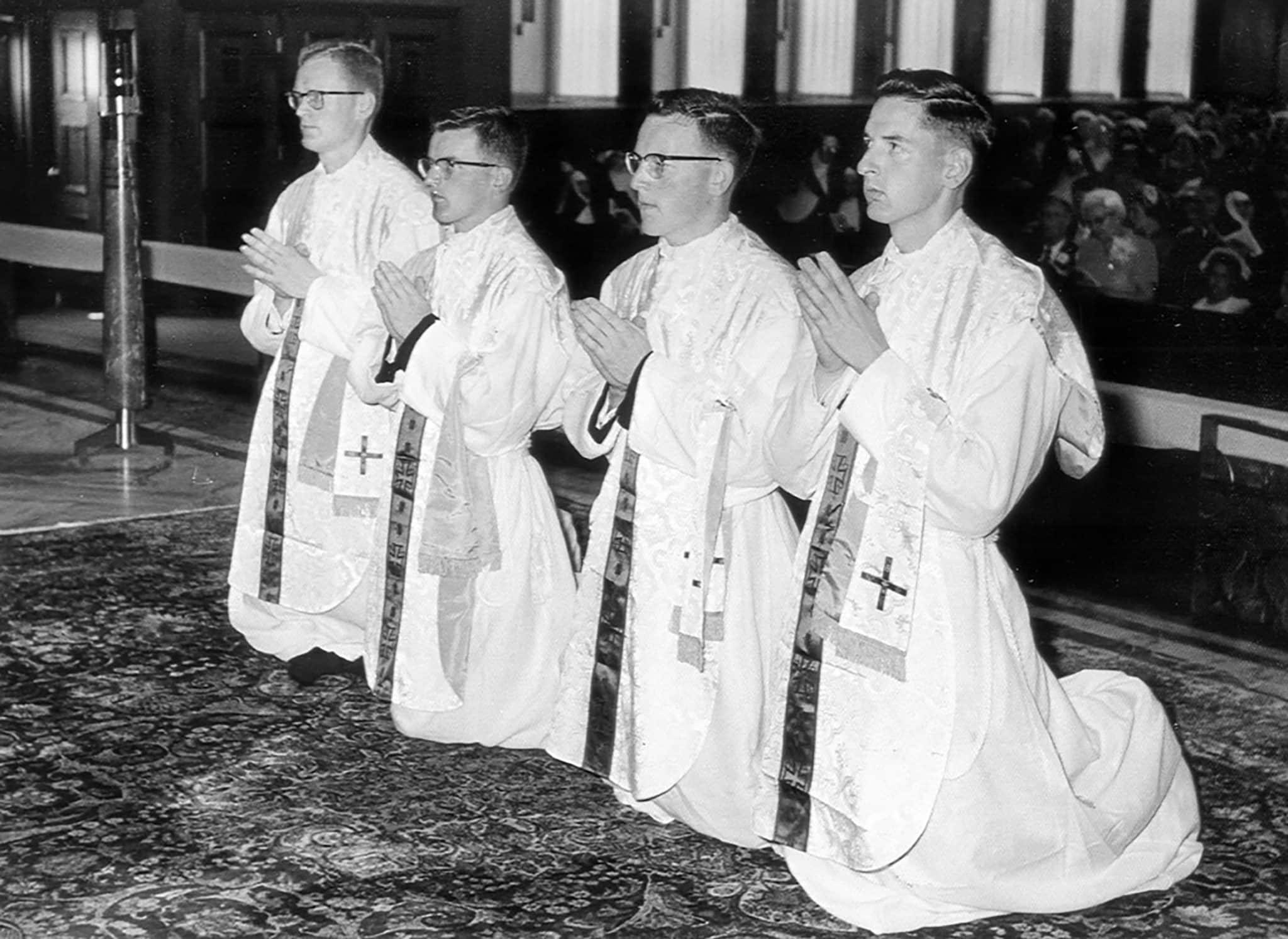 There is also a history that highlights this commitment to serving the poor through a sort of reciprocity of building programs, sometimes ceding programs to another organization to enable more growth. An example of building a partnership of sorts between Fr. Mark's work as a Claretian and other organizations is the food pantry the Claretians started years ago in their Holy Cross parish on the south side of Chicago. Sr. Joellen Tumas was a staff member of Holy Cross and became the director of the food pantry. This later was moved to be a Catholic Charities program to enable further growth in scale and reach based on the expertise of Catholic Charities in this service area of making food available to the poor. Fr. Mark and the Claretians have continued their moral and financial support of Sr. Joellen and Casa Catalina since the turnover to Catholic Charities.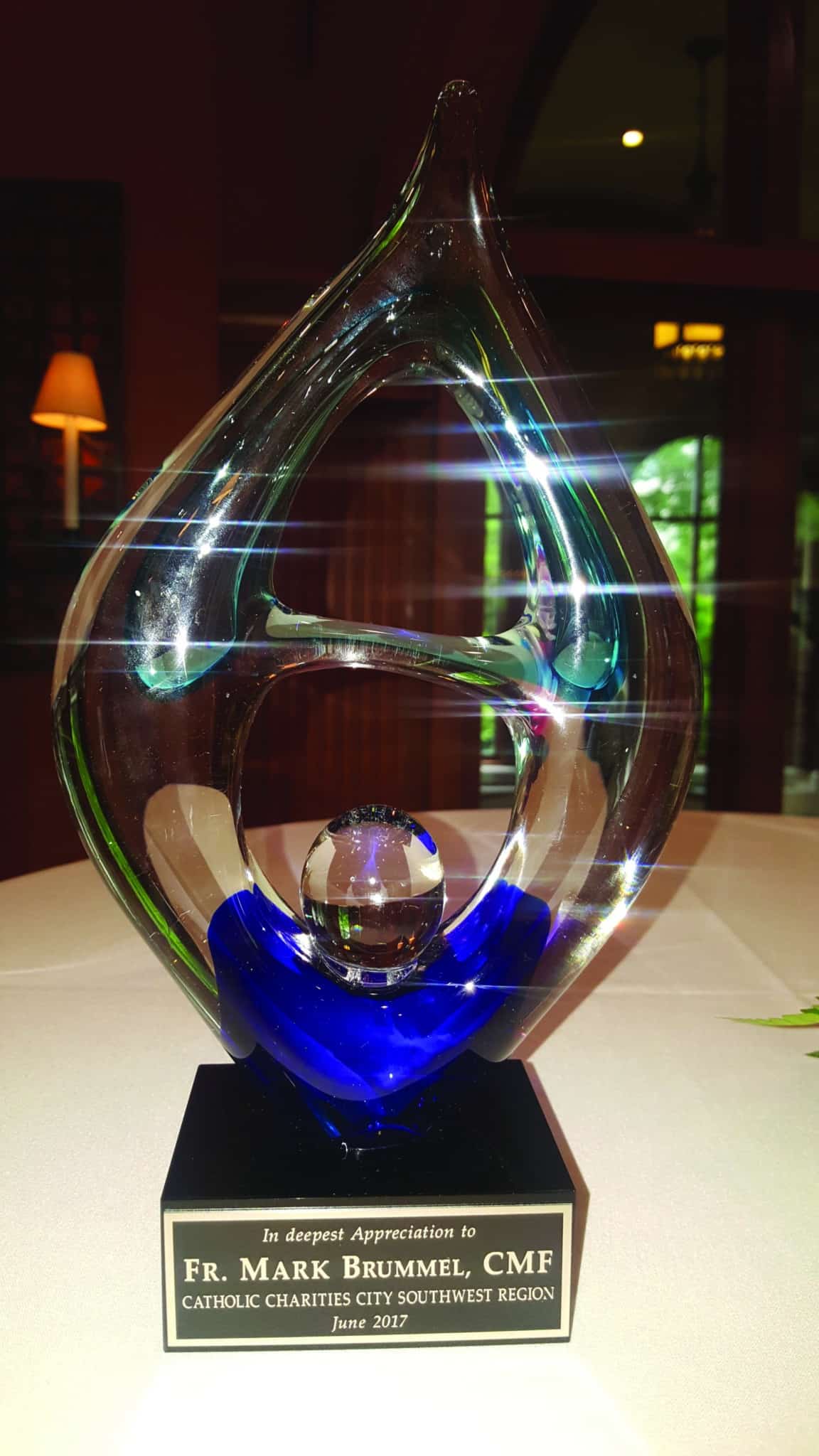 Fr. Mark's impact has been established and continues through a variety of channels. In addition to the food pantry, the range of his work includes housing and neighborhood development programs throughout Chicago's south side. He is widely respected and trusted by members of other orders (men's and women's religious), a variety of nonprofits, and the people of the neighborhoods. He has a very humble and reality-based perspective on the challenges and wonders of Chicago's communities in need.
It's important to include a brief overview of two of the ongoing entities reflecting just some of Fr. Mark's work with other tireless members of the Claretians.
– The Claretian Initiative's programs are designed and built by Claretians with other community and parish leaders to meet the specific needs of the people they serve in their parishes. Because they live in the community as neighbors, the Claretians have unique insight into the issues impacting each neighborhood's children, teens, adults, and elders. But the Claretians don't stop there. They combine their unique, first-hand knowledge with thorough, current research on issues such as education, mentoring, and violence prevention to make sure their community development programs follow the best practices recommended by researchers and thought leaders. Fr. Mark has served the communities of Our Lady of Guadalupe in southeast Chicago and of Holy Cross/Immaculate Heart of Mary in Back of the Yards since 1970. Please visit www.claretianinitiative.org for an even better perspective on the scope of the community development work of the Claretians.
– Fr. Mark's work to help Fr. James Maloney, C.M.F., found Chicago Family Health Center is an excellent example of the commitment he has to filling important needs for the faithful in Chicago. The medical center was launched as the Claretian Medical Center in Southeast Chicago in the mid-70's to serve a Hispanic community in great need of hope and vision. The Claretians are not historically an order that starts hospitals or medical centers, but no medical organization would move into the neighborhood. The center served prenatal, pediatric, general healthcare, and geriatric needs; the response from the community was enthusiastic and grateful. As the support of and need for the center kept growing, the Claretians turned it over to a neighborhood Board of Directors as a new nonprofit medical center under lay ownership and leadership. The name was changed to the Chicago Family Health Center; the organization now has 6 locations across Chicago. Fr. Mark remains highly active on their board, and has been for the last 40 years.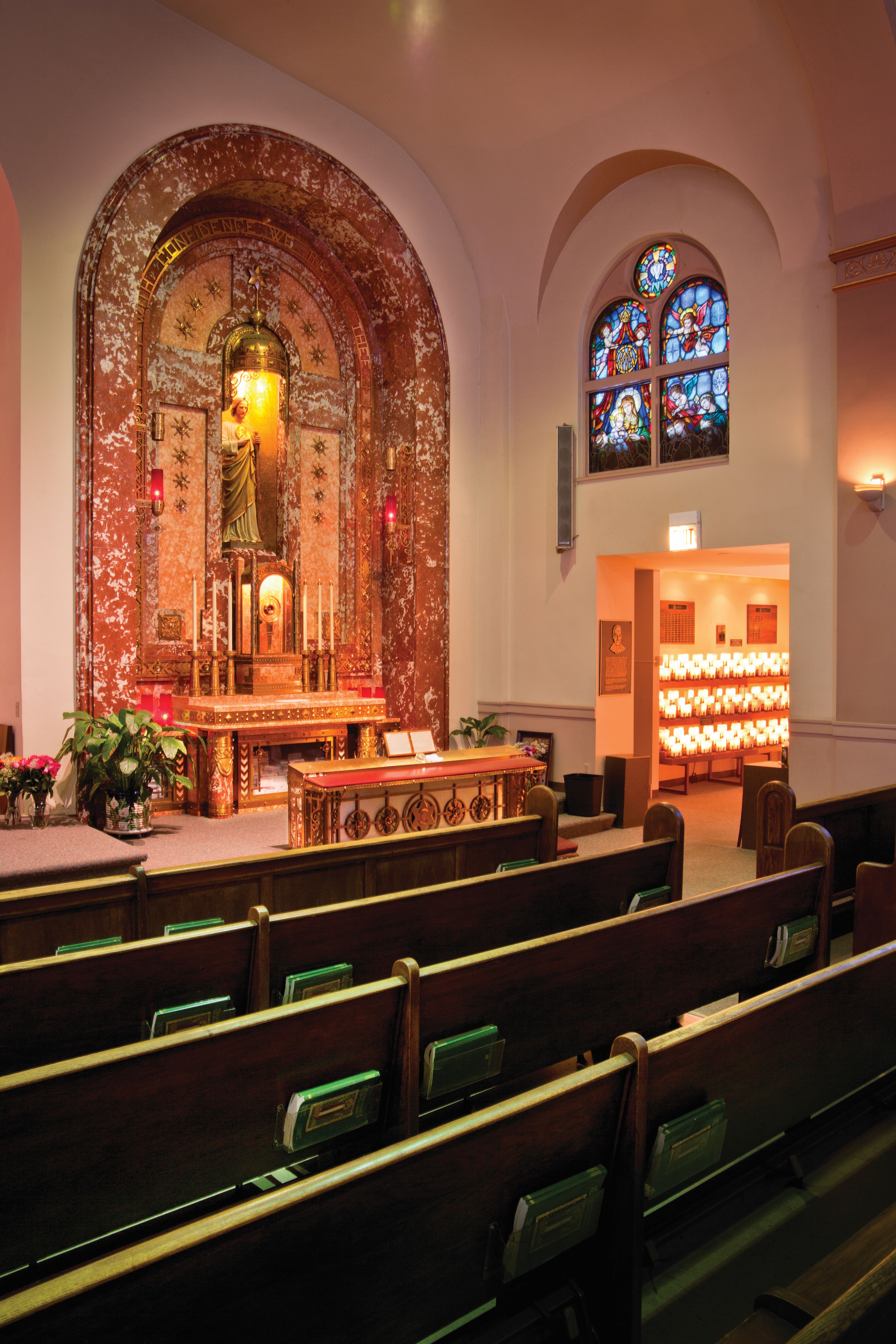 Fr. Mark has received many awards in recognition of his work to make pathways to hope a reality for a variety of people with a wide variety of needs. This past June, he was honored by Catholic Charities of the Archdiocese of Chicago with their Heart of Charity award from their City Southwest Regional Office. The overarching goal of that office is to support and strengthen families, mostly Catholic, so they may attain and sustain self-sufficiency.
The opening of Fr. Mark's acceptance speech at the event in June is as follows.
"Thank you for the honor. I have great respect for Catholic Charities of the Archdiocese of Chicago. For 100 years it has been a lifesaver for so many in need in the Chicago area! I speak on behalf of my fellow Claretian Missionaries here and the ministries where we serve. We Claretians have greatly benefited from the programs and activities of Catholic Charities. I see your recognition of me, not for any particular achievements I can take credit for, but really, from my perspective, I see it as a tribute to my religious community in which I have been a member for over 60 years. The Claretians are an international Missionary Congregation. Here in the Archdiocese we have served for almost 100 years."
Even an acceptance speech gives a clear sense of the selflessness of Fr. Mark. Which is just one of his many qualities that make his devotion to St. Jude and his leadership of the League a very real-life example for all of us who work with him. He has great respect for all the devotees' challenges and faith, and takes great joy in everyone strengthening their hope through St. Jude.