Living Hope Newsletter – February 2010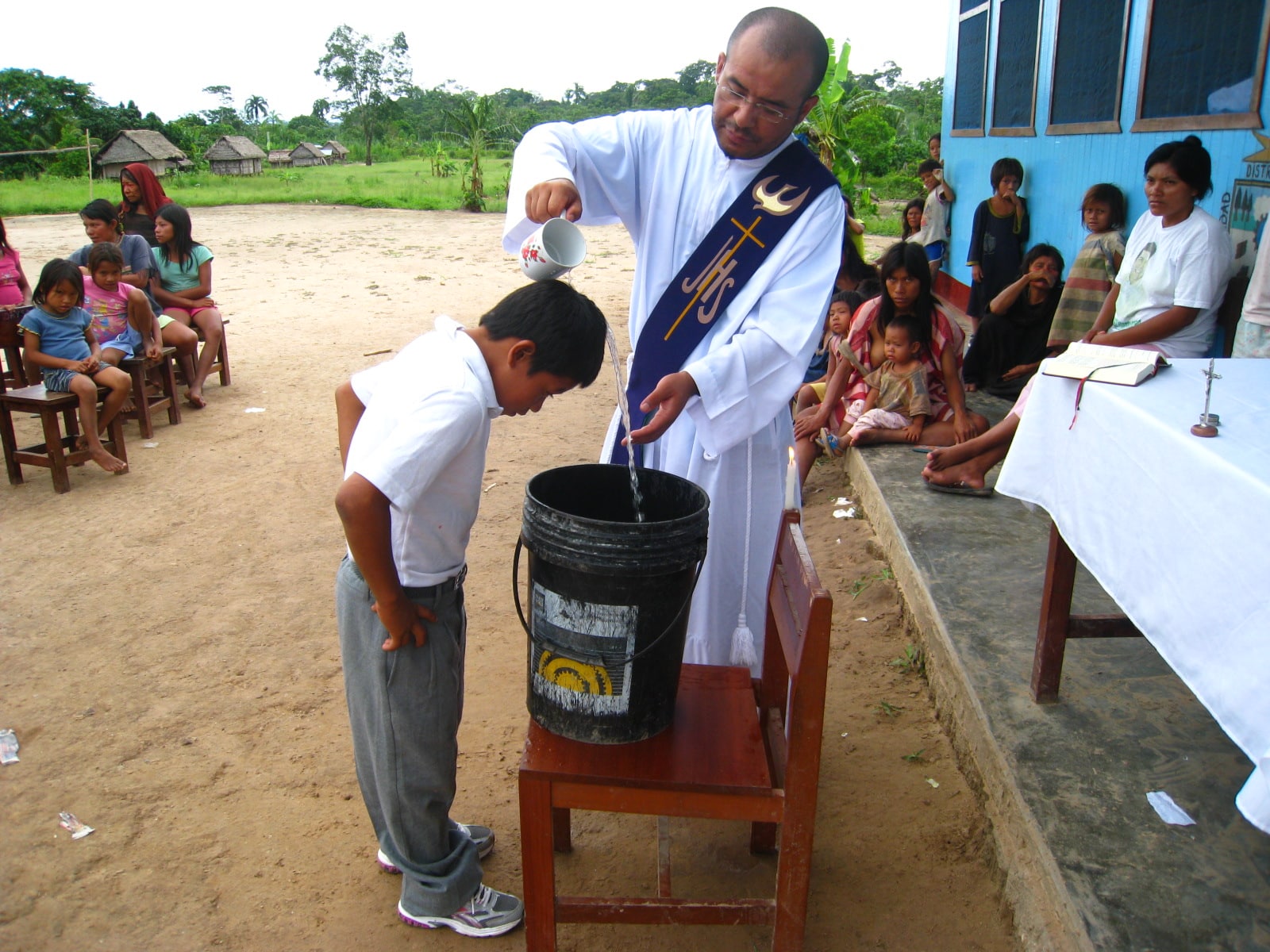 Claretian Missionaries in Peru
Fr. Gerardo Rodriguez, C.M.F., was living the life of a missionary long before he was ordained last June. A native of Mexico, Fr. Rodriquez originally relocated from Mexico to Chicago to pursue his priestly studies, and then from Chicago to Peru, where he has been stationed as a missionary since 2007.
Fr. Gerardo serves in Atalaya, in the Amazon jungle. This mission site, which was started early in 2007, is served by three Claretians.
The Province of Atalaya has a population of 50,122, with the natives (Shipibos, Conibos, Piros, Yaminahuas, Machiguengas, Ashánincas, and Ashéninkas) representing 65% of the region. The native communities are located on the shores of the Urubamba and Ucayali Rivers.
"When we visit these communities we travel by boat," says Fr. Gerardo. "They are very open to foreigners, and although they don't have many material things, they offer us their happiness."
The Claretians visit each native community at least once a year. "The three of us are trying to offer a new way of life for them, because they are in trouble," says Fr. Gerardo. The trouble he refers to is the conflict resulting from the sale of much of the forest there by the Peruvian government to logging companies. The wood found in this region produces some of the most expensive furniture found in the United States.
"The natives and law enforcement clash, and they ask the Catholic Church to help out," says Fr. Gerardo.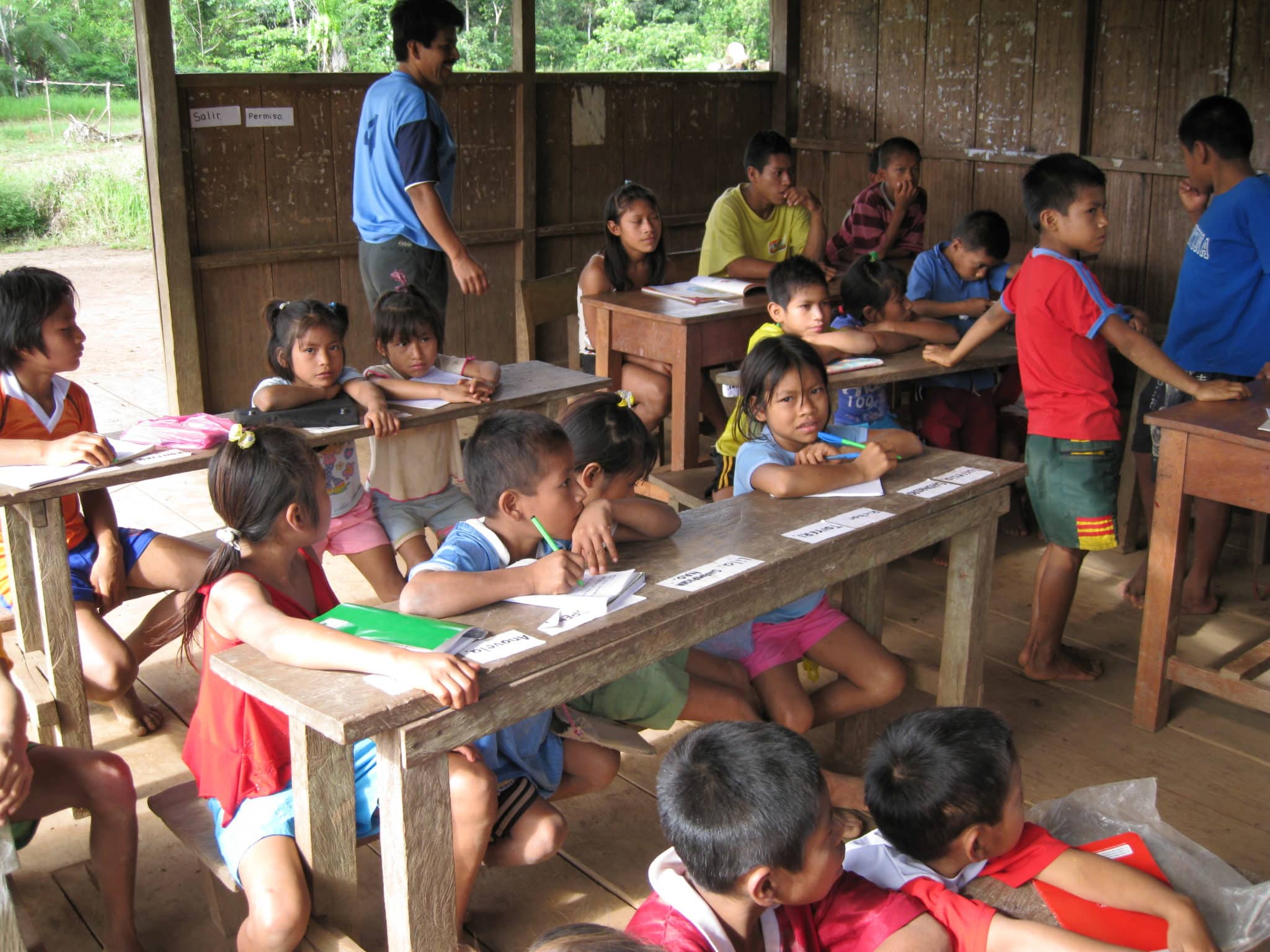 "We treat the native people as human beings. Since we've been here, we've worked to increase our knowledge of the local language, history, myths, religious rites, music, and all cultural expressions just to improve the evangelization within their own reality," explains Fr. Gerardo.
The communities of Atalaya are in desperate need of financial help; many children don't have access to good schools or healthcare. One of the ways the Claretians help is by distributing school supplies each year. In 2008, the Claretians distributed more than 2,000 "school bags" to all fifty communities. A school bag costs one dollar and includes two notebooks, a box of crayons, two pens, a pencil, a ruler, and an eraser.
"We prepare the students for an education; a religious education, but also an academic education," says Fr. Gerardo. "That's the best way to prepare them to take care of themselves."
Fr. Gerardo and his fellow Claretians have also started the Immaculate Heart of Mary House, where they provide 12 teenagers with a solid education. The Claretians train them to be aware of their cultural context but also to improve their education with the hopes that they will be the next leaders in their communities.
"I feel like I belong to Peru," says Fr. Gerardo. "Mexico is my first home, and when I come to Chicago I feel like I'm home, but Peru is my true home. "What we are doing is important work. It's a lot for three people, but it's part of the missionary life."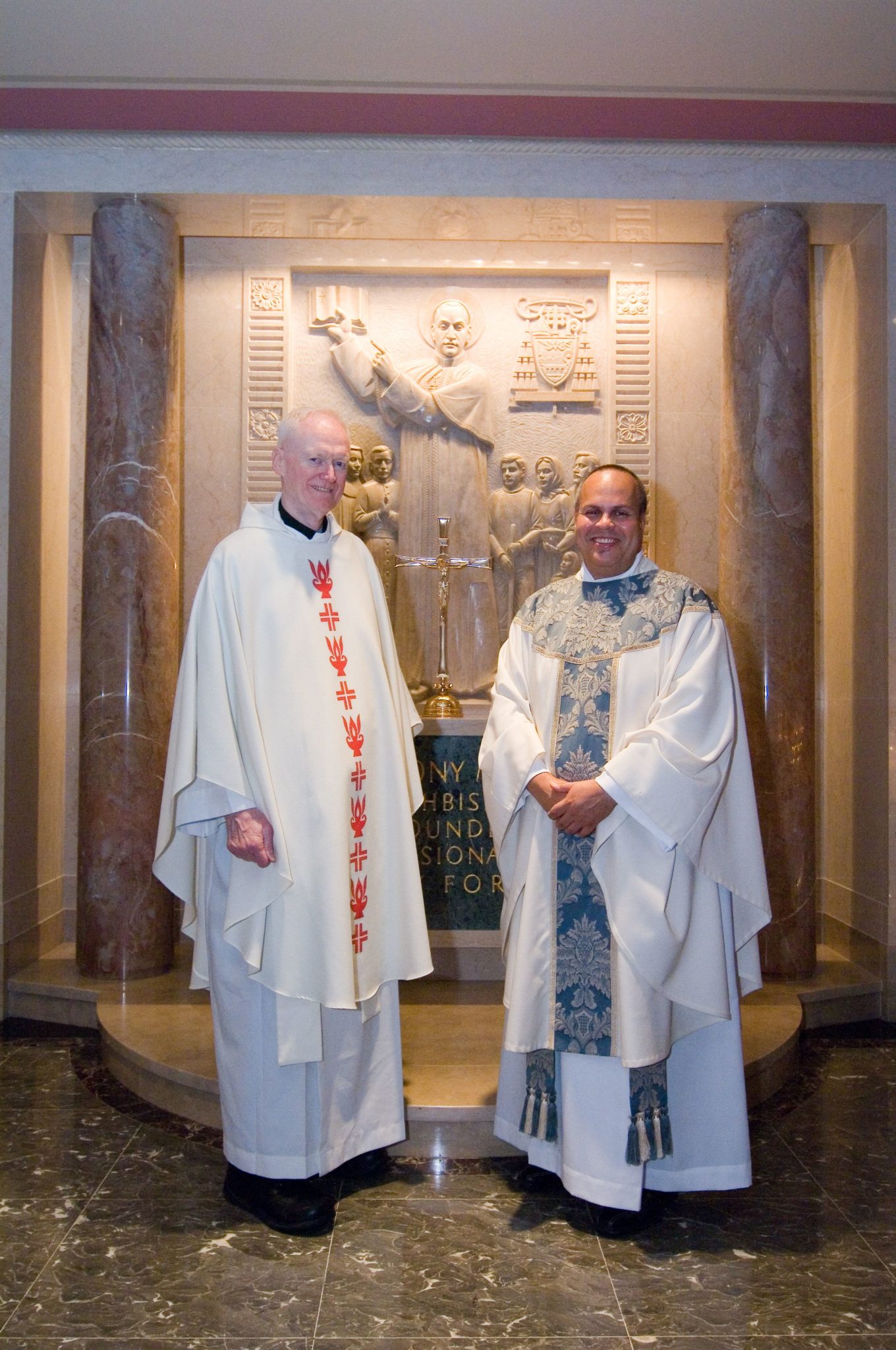 A Ministry of Leadership
Fr. Eddie De Leon, C.M.F., serves the Claretians of the United States Eastern Province as their Provincial Superior, based in Chicago. He describes his work as "the ministry of leadership and service to the Claretians." Like any good leader, this means letting each Claretian in his province know they are supported, encouraged, and valued as a missionary. "I care for them so that they can care for others," says Fr. Eddie.
That care for others includes a special facet of the Claretian way, which is to be welcoming to others. "One of the hallmarks of Claretian ministry in the United States is the care and hospitality we offer," says Fr. Eddie. "We create an impact because we are there with people when no one else is. The way we create change often begins one person at a time."
Historically, the Claretians in the United States have served the Latino immigrant community. The Claretians first came to this country at the turn of the last century from Spain, via Mexico, and they were all Spanish-speaking. So the focus was natural. Today the Claretians remain committed to that focus as they serve Latinos throughout the country, while also expanding to serve in a rich variety of ministries. "Our ministry has slowly amplified what we came to the U.S. to do initially," Fr. Eddie says. "It has grown to reflect our desire to serve all peoples in need, while remaining committed to our Latino immigrant communities.
There is one particularly distinguishing aspect of the Claretians that sets them apart from other religious orders: "We are missionaries, and a missionary is someone who is sent," says Fr. Eddie. "That means we go where we are needed. We ask what is timely, urgent, and effective at this moment in history, and we respond.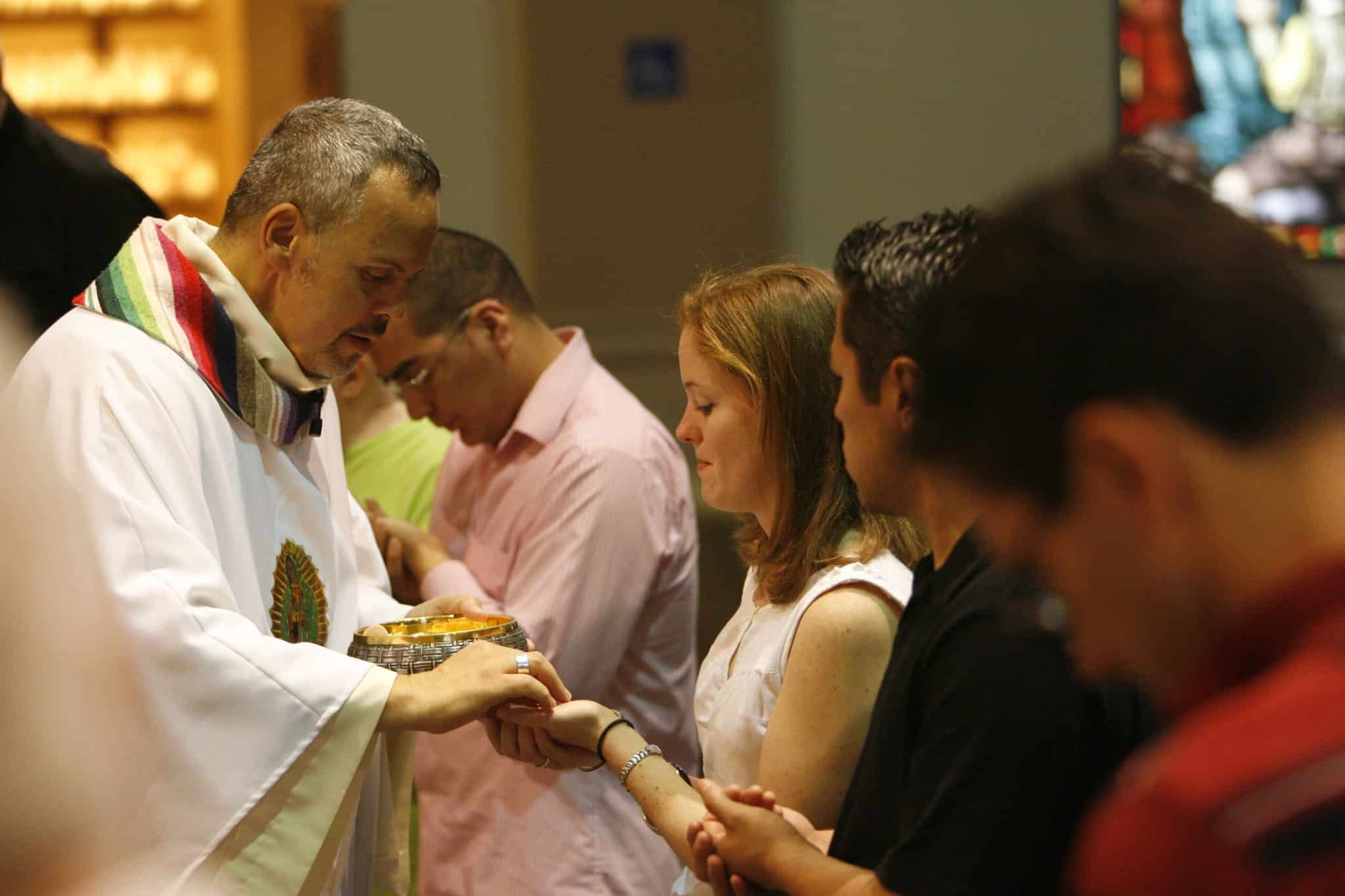 The Claretian ministry of devotion to St. Jude fits squarely with their defining qualities of reaching out to those in need, with care and welcoming. His own experience as a devotee of St. Jude provides Fr. Eddie a true spiritual connection with the members of the St. Jude League. "As a devotee of St. Jude myself, I see why there is such an attraction to devotion to St. Jude," he says. "When things get difficult, and after turning to family and friends, we turn to the spiritual world and we look to God and this saint of hope when all seems lost."
Fr. Eddie is deeply touched by the relationship the Claretians have with members of the St. Jude League. Their gifts of prayer and financial support tell a story of profound faith. "Whether we have a great economy or a troublesome one, what for me is very inspiring is that people who are touched by the Claretians or St. Jude still continue to pray together and to give," he says. "That clearly comes from a place of gratitude, and gratitude comes from a place of abundance.
"People contribute to the Claretian mission, which contributes to the greater good. So many lives are being touched, even though the people at each end of the gift will never meet each other," he says. "Goodness creates goodness. I've learned that what we give doesn't depend on how much we have; it depends on how grateful we are."