Living Hope Newsletter – December 2010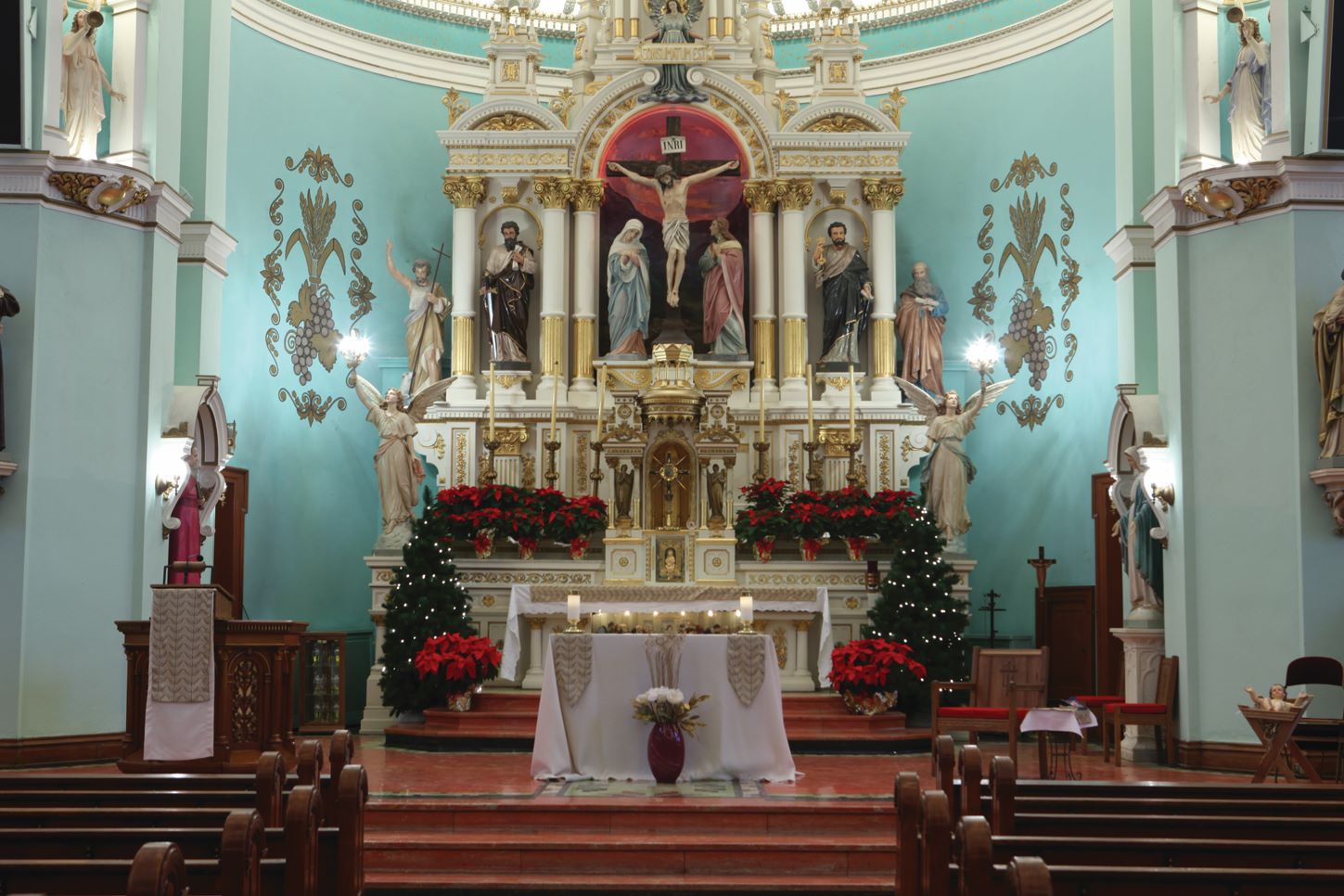 Holy Cross/Immaculate Heart of Mary Parish – Back of the Yards
The Claretians have a long history of service at Holy Cross/Immaculate Heart of Mary Parish, located in the Back of the Yards neighborhood in Chicago. Since the 1940s, the Claretians have been leaders in the parish community, developing programs to serve its ever-changing and unique needs.
The neighborhood owes its name to the once world-renowned Chicago Stockyards. It is situated in a heavily industrialized location and has been populated by successive generations of immigrant communities since the 1800's. American author Upton Sinclair used this neighborhood as the setting for his famous novel, The Jungle, published in 1906. Today the Back of the Yards is a predominantly Catholic, Mexican-American community.
The Claretians, in partnership with area community groups, sponsor numerous programs for the neighborhood and parish families. These include an accredited alternative school, after-school programs, community centers, a thriving music program, and many other community outreach programs.
"I never considered myself as a social-worker or social activist until I started to go out and get to know people," explains Fr. Bruce Wellems, C.M.F., pastor of the parish.
"I was asked by an eleven year-old kid to see his brother who was shot in the knee. His brother was fourteen. At first I didn't want to go," he says. "I thought, 'this is a gang kid.' But the boy, who was a member of our children's choir, kept asking me to come. Finally, I went to his house and there was his brother still on the couch from an operation on his knee. He said, 'Father, I want to go to school.' And that caught my heart."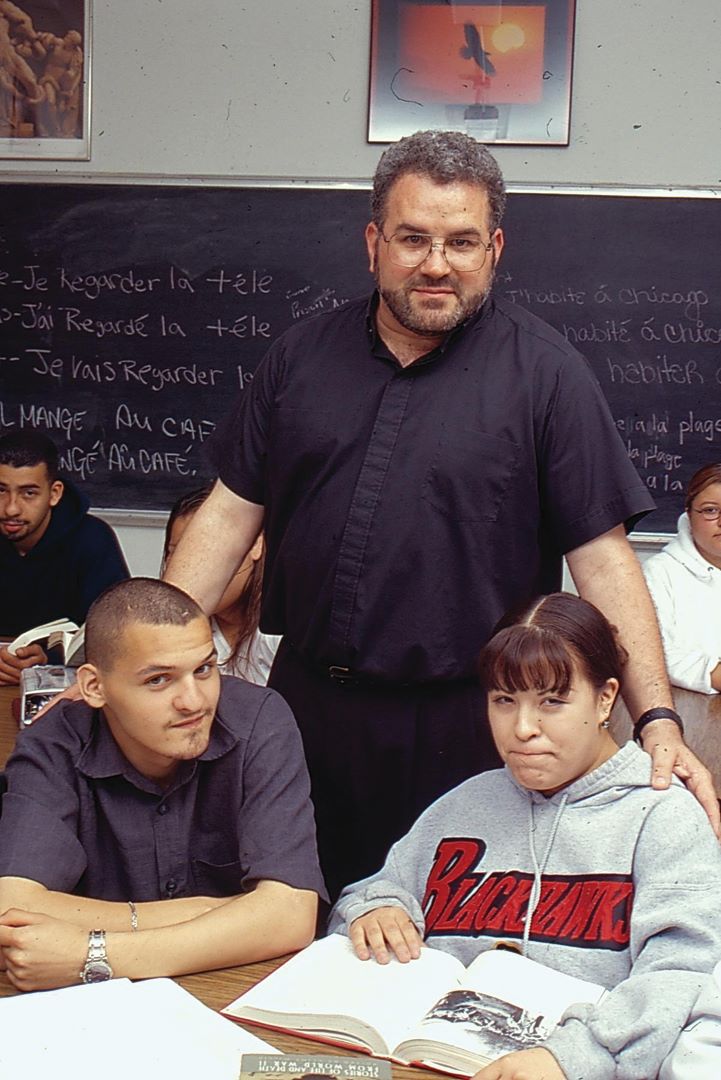 Father Bruce discovered that getting the boy into school was not as easy as it initially seemed. He had been shot because of warring gang factions in the neighborhood, which extends into the school. The decision was made to place him in a Catholic school.
"If somebody wants to do good for themselves and they have a willingness to better their lives, I have to be interested," says Father Bruce. In his research, Father Bruce discovered that 60 percent of teens aged 14 to 18 in the neighborhood dropped out of school. The high drop-out rate resulted in kids on the street, getting involved in gang activity. They had no jobs, no direction, and no help available to them. "I realized that this is a good mission for the Church." says Father Bruce.
That mission is thriving under Father Bruce's care, transforming the lives of young people in the Holy Cross/ Immaculate Heart of Mary Parish and throughout the Back of the Yards neighborhood. In response to the drop-out rate, for example, Fr. Bruce's relationship-building and fundraising efforts have been directed toward scholarships that help get kids back in school. And then on to college.
The Claretians are committed to instilling the value of service among the youths they work with. So along with scholarships comes the responsibility for students to volunteer in the community. Just as they are receiving help from the parish programs, they also are giving back. It's a healthy model of service, one that promises to make a world of difference for the students and the parish community.
For more information on Holy Cross/Immaculate Heart of Mary Parish, please visit www.hcihm.org.
Claretians in Brazil
The Claretian ministries, as the mission of the Church, have no borders. The Claretian mission in Brazil thrives in this predominantly Catholic country. The Claretians have worked in Brazil well over a hundred years; today there are 139 priests and brothers serving in a wide variety of ministries. Fifteen Claretians minister in Sao Paulo, the largest city in South America with some 12 million people. With such a sizable and largely high poverty population, it's not surprising that the programs that the Claretians sponsor serve many needs.