Living Hope Newsletter – August 2011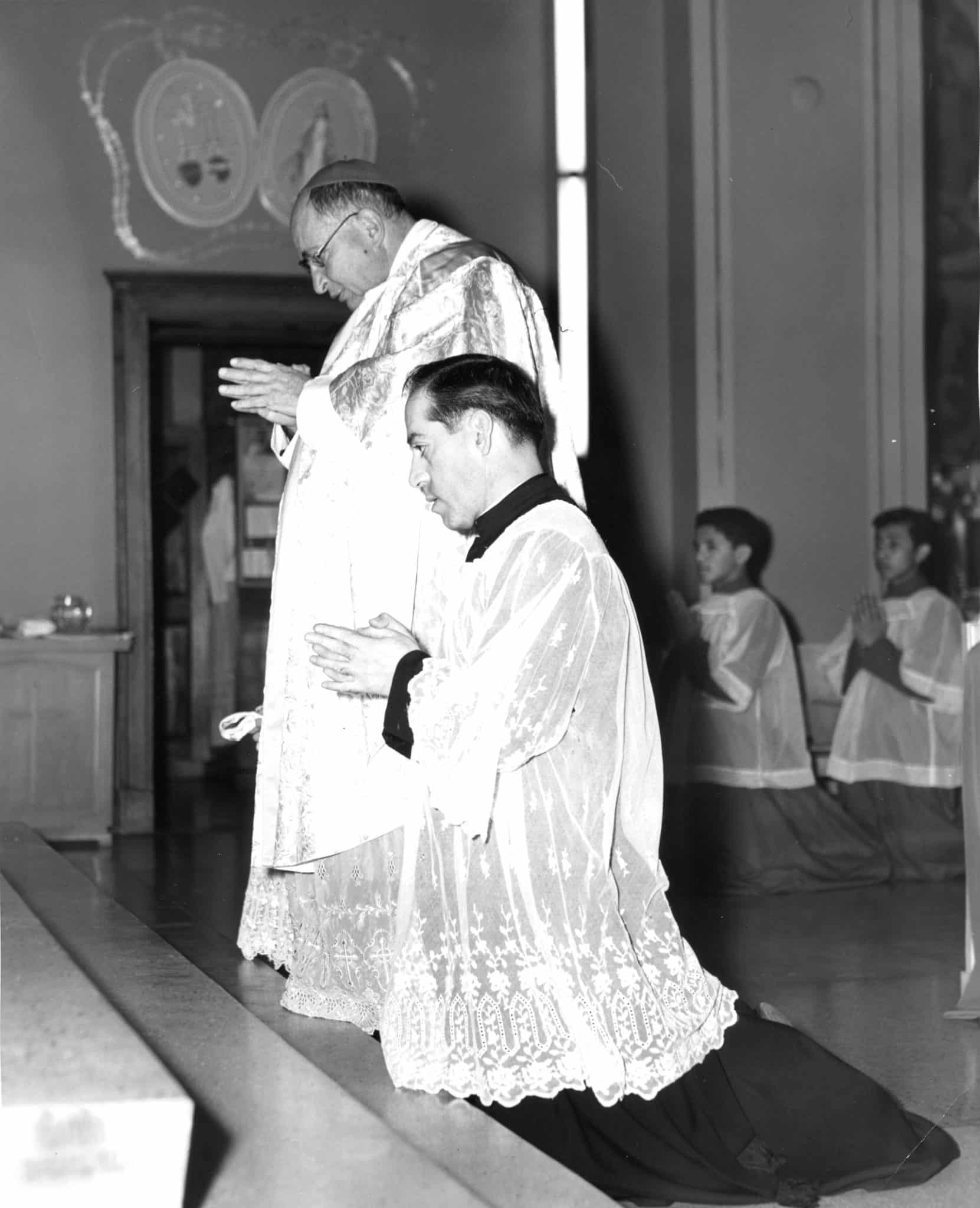 Fr. Sevy: 67 Years in Ministry
It's not every day that one gets to hear the stories of someone who has been alive for nearly a hundred years. Claretian Father Severino Lopez, known affectionately as "Fr. Sevy," has many engaging stories to tell of his long life, most of which has been devoted to his vocation as a priest.
The young Severino spent his days in and around Our Lady of Guadalupe Parish, which is home to the National Shrine of St. Jude. Th e Chicago neighborhood was at that time "very cosmopolitan," Fr. Sevy says. "Th ere were Mexican, Polish, Italian, and Irish people, all who came for work in the steel mills." Th e Spanish-born Claretian priests were asked to minister there. "They began to develop the Spanish liturgy at the original church on Mackinaw Avenue," he says, "where I made my first communion in 1926."
The largely immigrant community began building a new church in 1926 that would accommodate their growing population. The new Our Lady of Guadalupe Church opened in September 1928.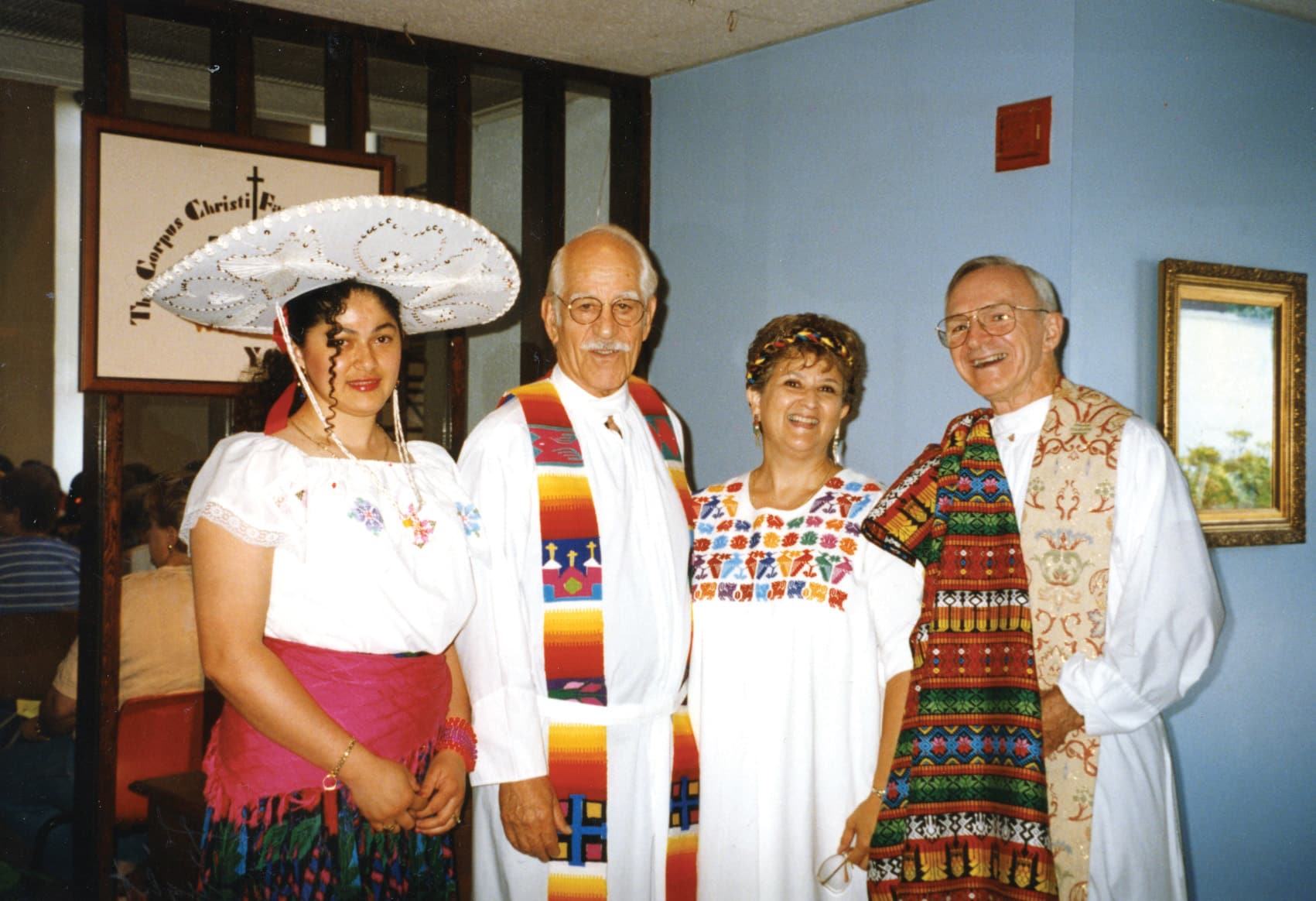 Fr. Sevy was asked by his parish priest, Claretian Father James Tort, to help distribute information about the novenas to St. Jude that were taking place in the church. Fr. Tort had erected an altar to St. Jude, which became the official National Shrine of St. Jude. Prayer to the patron of hope drew enormous crowds during this depression era, as people prayed for intercession.
"I was an altar boy at the time," says Fr. Sevy, "when Fr. Tort asked me and my friends to deliver letters about prayer to St. Jude to neighboring churches. This was the first of what would become a tradition of the Claretians inviting people from near and far to pray together to St. Jude."
Fr. Sevy's recollections of Fr. Tort are deeply meaningful to the Claretians, given that so few of them alive today actually knew this lively priest and founding father of the Shrine. "Fr. Tort was a very active man. You couldn't sit him down for a minute; he was always running around doing things," says Fr. Sevy. "I remember I especially admired the way he would always genuflect before the Blessed Sacrament despite his fast-paced life."
In 1932, Fr. Sevy was just 13 when he set out for the Claretian seminary in California. It was a challenging experience for him on many fronts. "I was not able to see any member of my family for more than 12 years,'' Father Sevy says of his pre-ordination training. "I was separated from them for an extraordinary length of time.''
His resilient spirit kept him committed to his path, which required ongoing discernment. Fr. Sevy has written about this and his long, vibrant life in his autobiography, El Poche, which was published in 2004.
Many Claretian ministries have been shepherded by Fr. Sevy over the years. He served as pastor of his home church Our Lady of Guadalupe and the National Shrine of St. Jude, as well as Claretian parishes of Corpus Christi in Georgia, St. Paul's and Immaculate Heart of Mary in Chicago, and as treasurer of the Claretian Provincial Council. He recalls how, in the mid-80s, he worked with Fr. Bruce Wellems, C.M.F. in Chicago to found Casa Claret, a center where Mexican American students would come to prepare for college. "Our duty was to encourage them toward a college education," he says. "Many are now working as professionals, so it's a good feeling to have taken part in that."
Fr. Sevy has always found his way back home to his old neighborhood and parish, where he still lives today. Even at 93, he has an energetic presence here, where he keeps an eye on the activity of the parish and school. "I celebrate Mass, administer sacraments—anything I can do to pitch in," he says. "I like to keep active."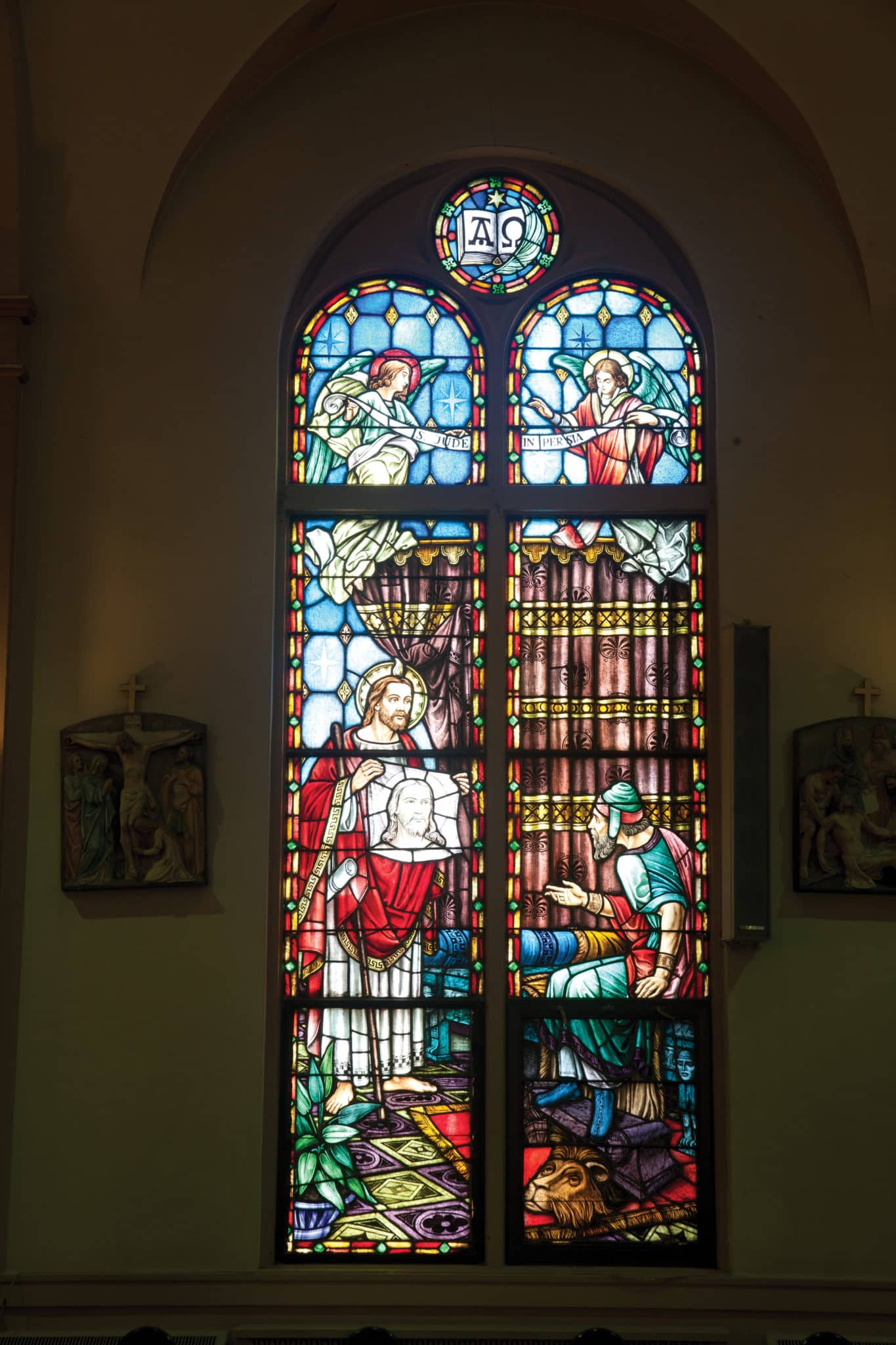 Stained Glass Windows
Fr. Sevy served as pastor of Our Lady of Guadalupe Parish and the National Shrine of St. Jude at two separate intervals for several years at a time. He made it his priority to get as much done as possible for the parish community and develop the devotional angle of the church.
"At that time, in the 1950s, the church had plain glass windows, which didn't feel devotional," Fr. Sevy recalls. "So I went to Mexico, and I looked at the stained glass. Then in Chicago, we made the windows that still line the walls of the church today, telling stories of devotion to St. Jude on one side and Our Lady of Guadalupe on the other."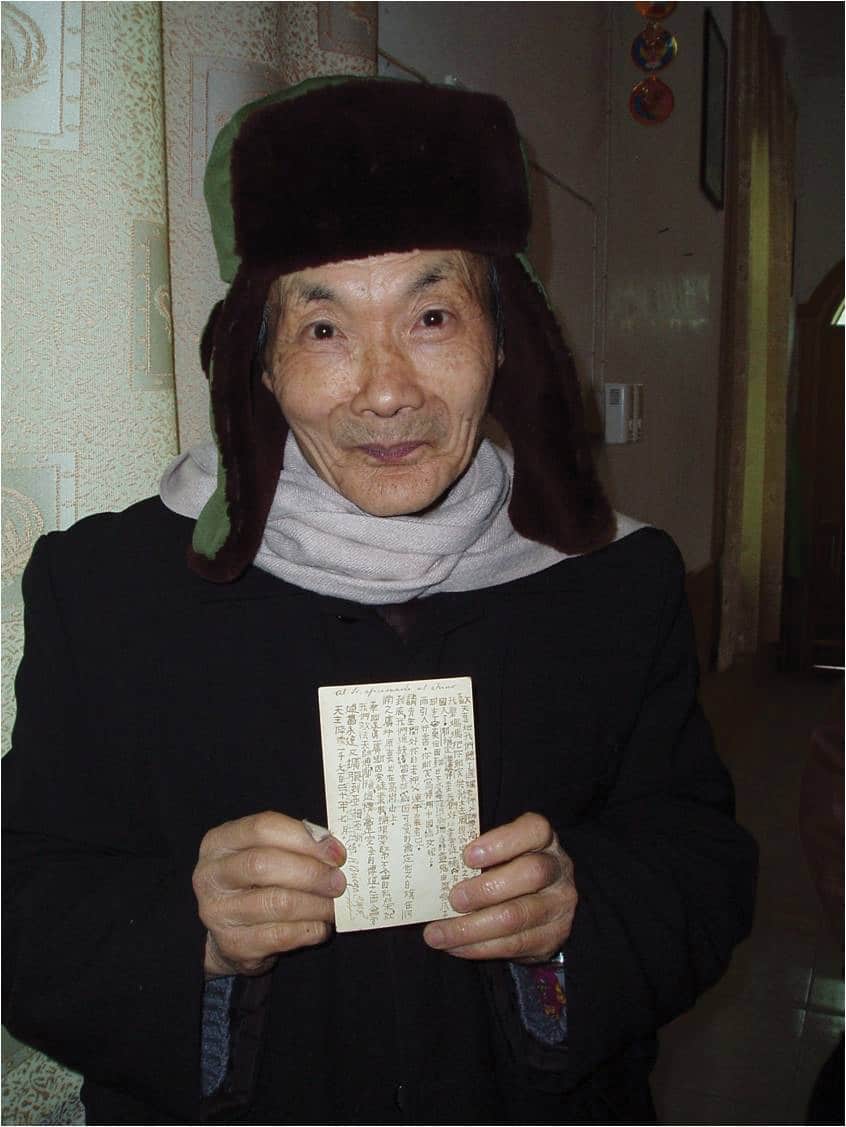 Claretians in China
It may come as a surprise to learn that the Claretians have ministered in communist China since the 1920s. They first journeyed to China from their home base in Spain, where the congregation was founded. It was a young Claretian seminarian, Rafael Briega, who inspired the priests to take their work into this foreign territory. His courage in wanting to go to China was surpassed only by his courage in the face of his own martyrdom, when he was killed along with numerous other Claretians during the Spanish Civil War in 1936. In honor of his death, the Claretians went forward with his dream to take their mission into China.
Less than 1 percent of China's 1.4 billion citizens are Christian, yet the Claretians have stayed true to their commitment to provide help, hope, and faith to the Chinese people. "Of this 1.4 billion people, you still have 800 million who are poor by economic standards," says Claretian Father Francisco Carin, a Spanish Claretian who has ministered in China since 2005. "In China, to be prophetic—to promote social justice—is very difficult," he says.
The Claretians have met this challenge with enthusiasm, working together with other pastoral workers to provide ministries and share the faith, all while remaining in good standing with the Chinese government.
The size of the Catholic communities in China can vary widely from place to place. "The small parishes, very small, may have just one priest and one sister," says Fr. Francisco. "And then in some places you have 1,500 Catholics inside a huge church. I haven't seen this even in Spain!"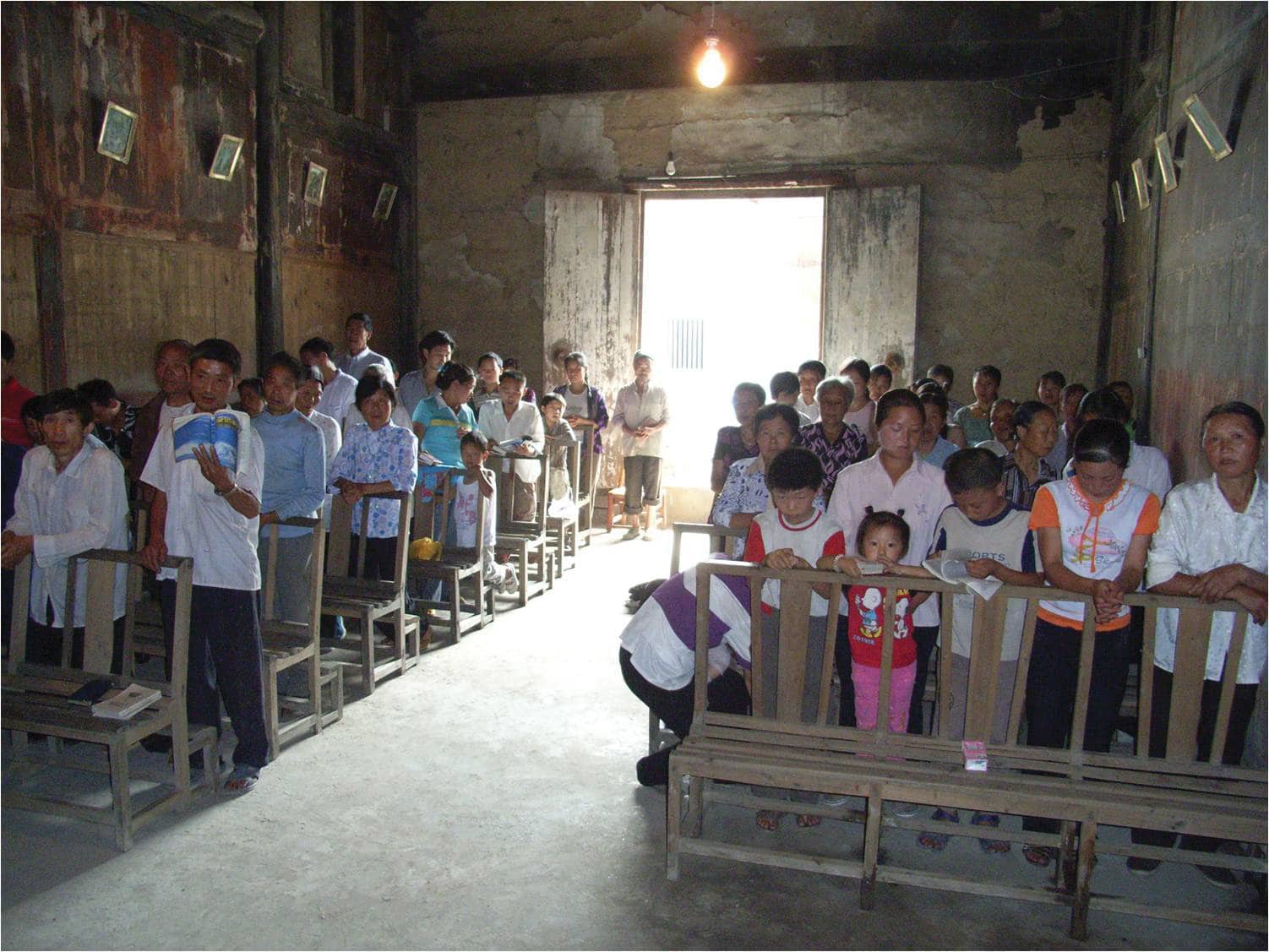 There are nearly 6,000 parishes in China comprised of 13 million Catholics. So the parishes are typically large, with an average of 2,000 parishioners in some urban churches, with many rural Catholic parishes scattered over a large area of the countryside. "The Catholic Church is growing faster in the countryside," says Fr. Francisco, "but you can still find very big communities within major cities."
For the most part, Catholicism in China is traditional, and looks very much like it does in other parts of the world. But there are a few differences, Fr. Francisco says, such as in the funeral rite, which has all of the elements of a Catholic funeral but is set up incorporating Chinese traditions.
Among the dynamic work of the Claretians in China is the publication of bibles, the first of their kind in China. The Christian Community Bible, written and published by the Claretians there, is beloved for its down-to-earth, engaging style. Claretian Father Alberto Rossa, who spearheaded the Bible project in China, says, "Bringing our bible and our work to China was once a far-fetched dream, but a dream that became a very important reality."