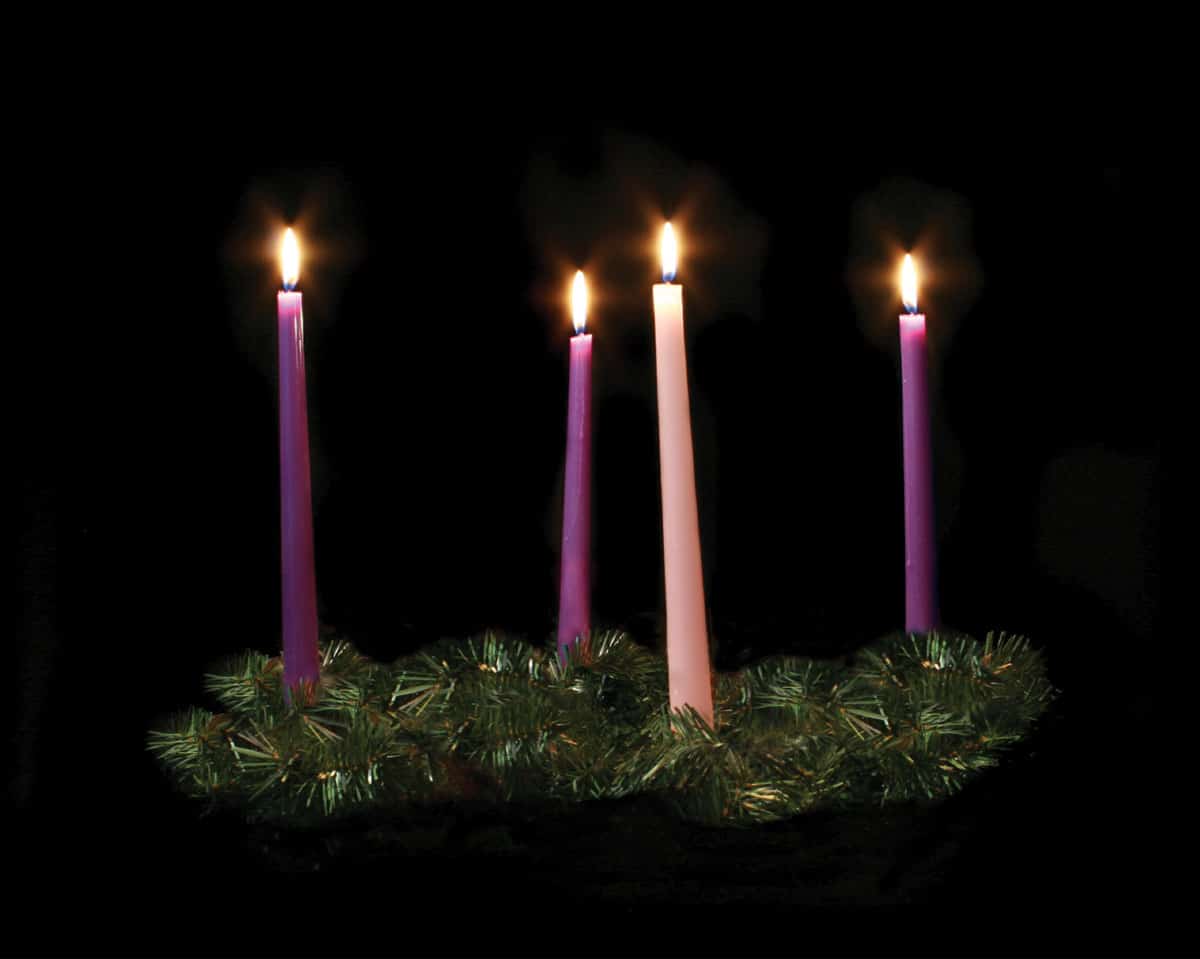 Prayer to St. Jude for Advent
Lord Jesus, your power is infinite; your glory, everlasting. Quietly you come into the world as an innocent child. Ready my heart for the miracle of your birth. Bring light to the world, as we wait silently for your warmth in the coldness of the night. Bless me with patience and faithful discipline to prayerfully prepare to welcome and greet you. St. Jude, Patron of Hope, pray that Christ's holiness will flow into me this Advent. May Christmas joy and burning love take root in me and grow to carry the joy beyond me and inspire hope in others. Amen.
National Shrine of St. Jude Advent Meditations
St. Jude is there for us in our Advent preparation for the birth of Christ. As Christmas approaches, lighting the Advent wreath reminds us that God's love for us is strong. The Claretians will be praying for you this Advent season. We invite you to pray with us each week of Advent with our National Shrine of St. Jude Advent Meditations.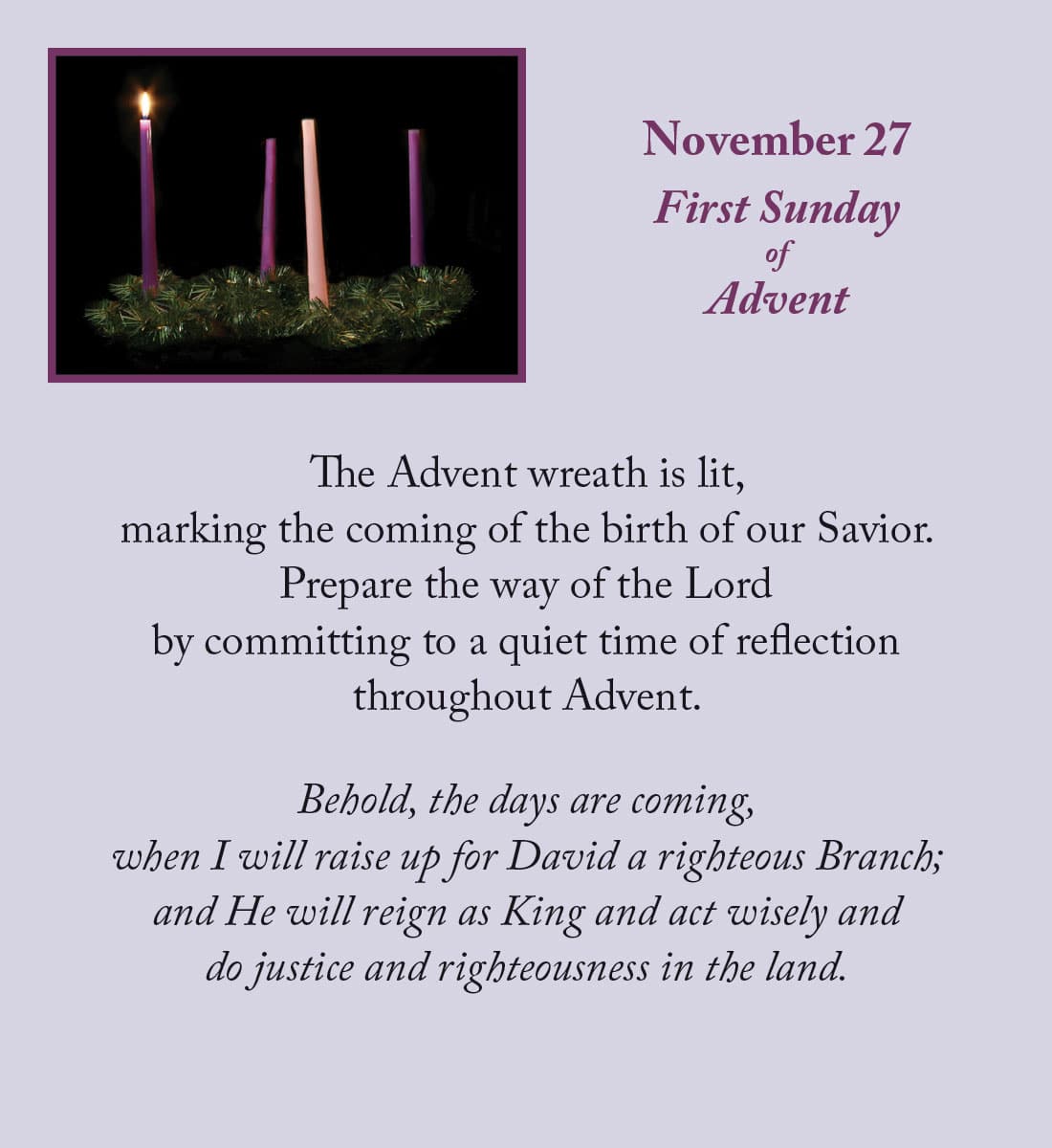 November 28th
Advent is a time for looking within. Give some thought to which aspects of your spiritual life you hope will benefit from these days of reflection.
Come, let us climb the LORD's mountain, to the house of the God of Jacob, that he may instruct us in his ways, and we may walk in his paths.
November 29th
Advent is a time for giving. Consider what small ways you can reach out in service to others during the coming weeks.
Behold our God, to whom we looked to save us! This is the Lord for whom we looked; let us rejoice and be glad that he has saved us!
November 30th
St. Jude, help us grow in virtue this Advent. We pray for a new year full of faith, hope, and love.
Trust in the Lord forever! For the Lord is an eternal Rock.
December 1st
As we begin the last month of the year, consider the gift of time. Ask God for the grace and insight to use your time on earth wisely.
Fear not, for behold, I bring you good news of a great joy that will be for all the people.
December 2nd
We devote ourselves to St. Jude, keeping him close to us in prayer. St. Jude, we offer you all of our petitions with gratitude.
The lowly will ever find joy in the Lord, and the poor rejoice in the Holy One of Israel.
December 3rd
St. Jude offers us hope so we might share it with kindness and generosity. Be open to the difference this simple guideline can make in your perspective, too!
Prepare the way of the Lord! Make straight in the wasteland a highway for our God! Every valley shall be filled in, every mountain and hill shall be made low; the rugged land shall be made a plain, the rough country, a broad valley.