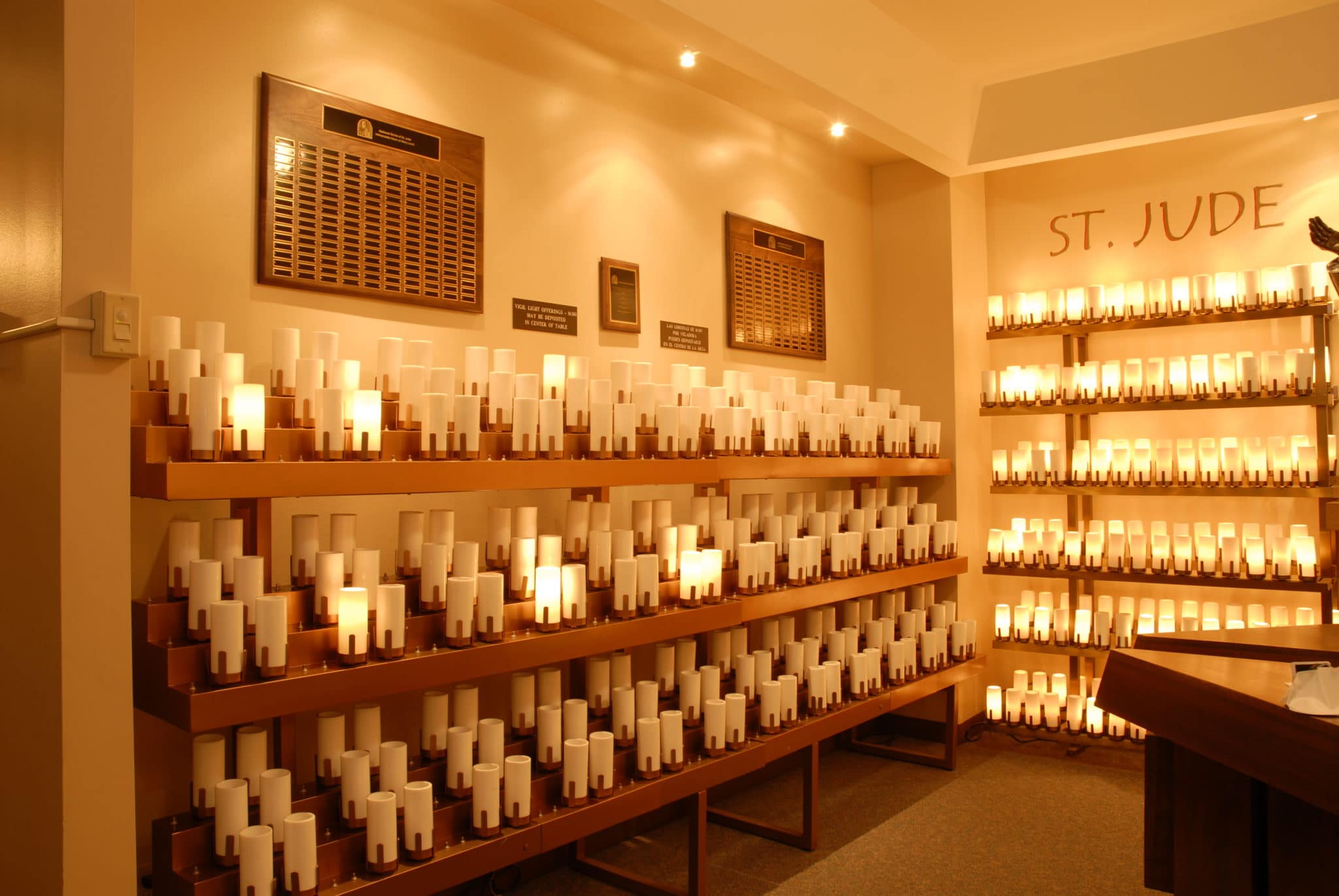 St. Jude Prayer for Tomorrow
St. Jude, you are with me in all that is new. May your path of hope be mine in the days ahead. I promise in faith to share your hope with others, to forgive as I am forgiven by my Father in heaven, and to show sympathy and kindness at every opportunity. Guide me, St. Jude, so that I will begin each new day with gratitude on my lips, with truth on my mind, and with hope in my heart. Challenge me, St. Jude, so that I will end each day reflecting on my actions and motivations so that I will grow in faith, love, and hope. Amen.
We Are Grateful For Your Support
The Claretians deeply appreciate the prayers and generosity of everyone whose name appears on the 2021 Hope Recognition Wall. We are thankful for your kindness.
The Hope Recognition Wall reflects and inspires the great devotion our donors have for St. Jude and the good works of the Claretians.
The gifts you share with us directly benefit the lives of the people we serve as we live our mission. The Claretian ministries include fostering the devotion to St. Jude, maintaining the National Shrine, ministering to families and individuals in great need, and preparing young men for the priesthood
Thank you for your prayers and your devotion to St. Jude, our powerful patron. Your support brings about more peace, more love, and more hope to a world very much in need. Please know that the Claretians pray with and for you. We pray that God continues to bless you, and St. Jude continues to inspire you.
Select Recognition Level: