St. Jude is the Patron Saint of Hope and one of Jesus' twelve Apostles. He preached the Gospel with great passion, often in the most difficult circumstances
Through his powerful intercession to Jesus on our behalf, St. Jude takes our petitions into his care. He welcomes our prayers of gratitude to God, our petitions for strength and help, and he offers hope for every intention.
The St. Jude League provides the path for petitions of need and gratitude to be delivered directly to the altar of St. Jude at the National Shrine each week. Membership is not based on any dues or any subscription. It is based only on you connecting your petitions to St. Jude through us.
The Claretians are grateful for the opportunity to invite you to share or discover the devotion to St. Jude and to offer the many prayer and devotional materials available on our website: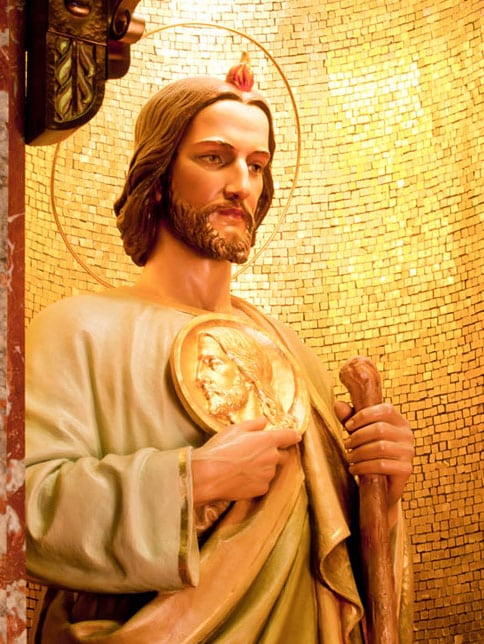 ¡Recibe correos electrónicos devocionales en tu bandeja de entrada!