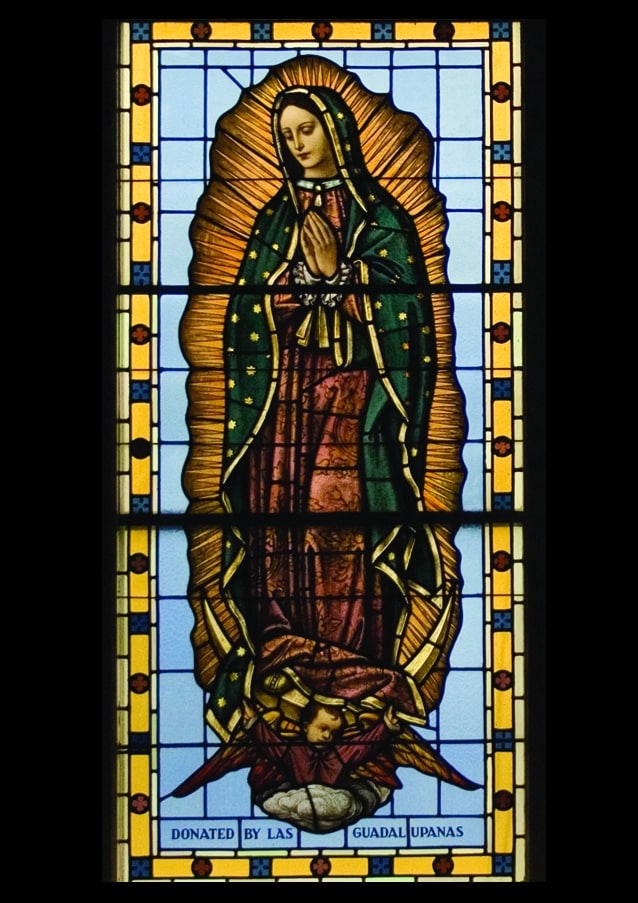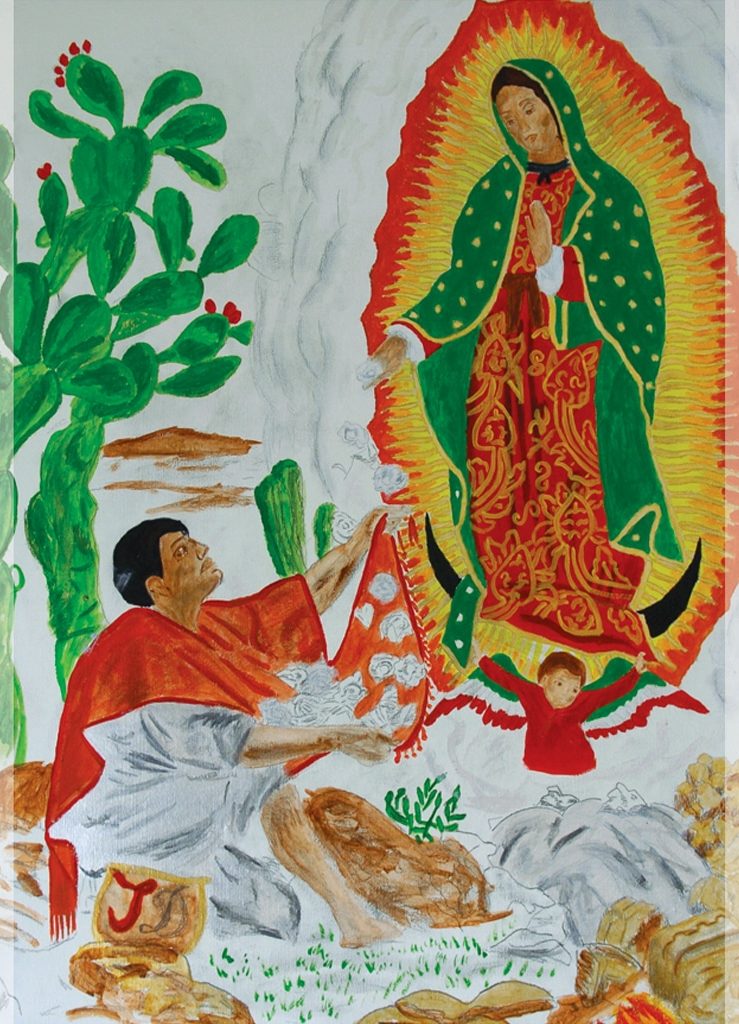 The Miracle of Our Lady of Guadalupe
Our Lady of Guadalupe is one of the most popular Catholic devotions in Mexico and for Mexican peoples throughout the world. She serves as a national symbol of Mexico and the patroness of the Americas.
The story of Our Lady of Guadalupe begins in December of 1531, with a series of apparitions to Juan Diego on Tepeyac Hill, in present-day Mexico City. Our Lady asked Juan Diego to get permission to build a shrine on the hill in her honor. Juan Diego took the request to the local bishop, who did not believe his story. In response to the bishop's disbelief, Our Lady arranged roses inside Juan Diego's cloak as proof of her identity. It was December, and fresh roses were scarce. When Juan Diego met again with the bishop, the roses fell out onto the floor, leaving the image of the Blessed Mother imprinted on the cloak.
This image of Our Lady of Guadalupe was placed in the shrine that was then built for her, and it is still venerated there today. "And absolutely this entire city with no exception was deeply moved as everyone came to see and admire her precious Image. They came to acknowledge its divine character. They came to offer her their payers. They marveled at the miraculous way it had appeared since absolutely no one on earth had painted her beloved Image," according to an excerpt from Nican Mopohua.
This widely known image features Our Lady of Guadalupe standing on a crescent moon in front of a bright light or sun. She wears a blue-green cloak with yellow stars over a rose-colored gown. There is a cross at her neck, and a band around her waist symbolizes that she is pregnant. Her hands are joined together in prayer, and an angel lifts her up.
Juan Diego's cloak, or tilma, was made of cactus thread, which typically disintegrates within 20–60 years. Researchers have tried to refute the authenticity of the image, but no evidence has been found to suggest it is anything but a miracle.
Our Lady appeared to Juan Diego, an Aztec Indian, at a very decisive time, when the Spaniards were conquering Mexico and introducing Christianity as the one, true religion. The apparitions helped the native people accept and understand Christianity. Over the next several years, millions of Indians converted to Catholicism.
The Blessed Mother appeared to Juan Diego to offer faith, hope, and comfort to the oppressed native people, and she continues to offer that same support to millions around the world today.
National Shrine Connection
The National Shrine of St. Jude is located within Our Lady of Guadalupe Church in Chicago. Learn about the church's history and how it became the first Mexican parish established in the city.